IATF to tackle arrival protocols, proposed cinema reopening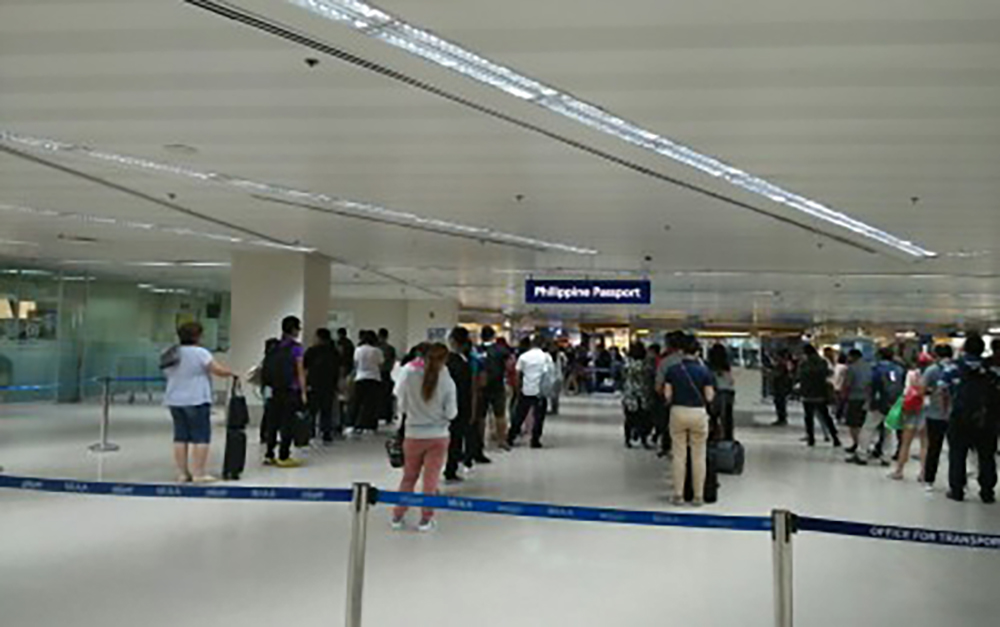 MANILA – Members of the Inter-Agency Task Force for the Management of Emerging Infectious Diseases (IATF-EID) will meet Thursday afternoon to discuss the possible revisions to the arrival protocols for international travelers and the proposed reopening of cinemas in Metro Manila.
In a virtual press briefing, Presidential Spokesperson Harry Roque said the IATF-EID would look into the proposal to update the guidelines on the arrival of inbound passengers.
"Isa po sa pag-uusapan mamayang hapon eh yung 'pagbabago ng ating arrival protocols from abroad, yung mga darating po sa abroad (One of the topics that will be discussed later is the changes in the arrival protocols imposed on those coming from abroad)," Roque, also acting as IATF-EID spokesperson, said.
The Philippines has been regularly updating its "Red, Yellow, and Green" list of countries, depending on their respective incidence rates and case counts, as well as testing data.
Under IATF Resolution 136 issued Sept. 3, arriving travelers from "yellow" countries or those classified as "moderate risk" are mandated to undergo 14-day quarantine upon their arrival and take reverse transcription-polymerase chain reaction (RT-PCR) test on their seventh day in the country.
International passengers from "red" countries, regardless of their vaccination status, will not be allowed to enter the Philippines, unless they are returning Filipinos who are part of the government-initiated or non-government-initiated repatriation and Bayanihan flights.
Exempted travelers from countries included in the red list are also required to observe the strict entry, testing, and quarantine protocols.
For passengers coming from green countries, they are mandated to take an RT-PCR test on their fifth day in the country and complete the seven-day facility-based quarantine.
Meantime, Roque said the IATF-EID would also discuss the proposal to reopen cinemas in Metro Manila amid the implementation of alert level system.
This, after the Cinema Exhibitors Association of the Philippines urged the government to allow the reopening of cinemas in areas under Alert Level 4.
Roque, however, said the IATF-EID would tackle the possible reopening of cinemas just in areas in Metro Manila that are under Alert Level 3.
"Ang alam ko po, nasa agenda iyan mamaya ng IATF, pero yung pagbubukas po na pag-uusapan ay Level 3, hindi po Level 4. Pero pag-uusapan pa po iyan mamaya (I know it's part of the IATF's agenda later, but the reopening that will be discussed will be in Alert 3, not Alert Level 4. We will talk about that later)," he said.
To date, the operations of cinemas in Metro Manila areas under Alert Level 4 are still prohibited.
However, the reopening of cinema is allowed in areas placed under Alert Level 2 "at a maximum of 50 percent on-site or venue capacity." (PNA)
SOURCE: www.pna.gov.ph