PH Returns to Cannes Producers Network as Spotlight Country, FDCP Presents Five Filipino Producers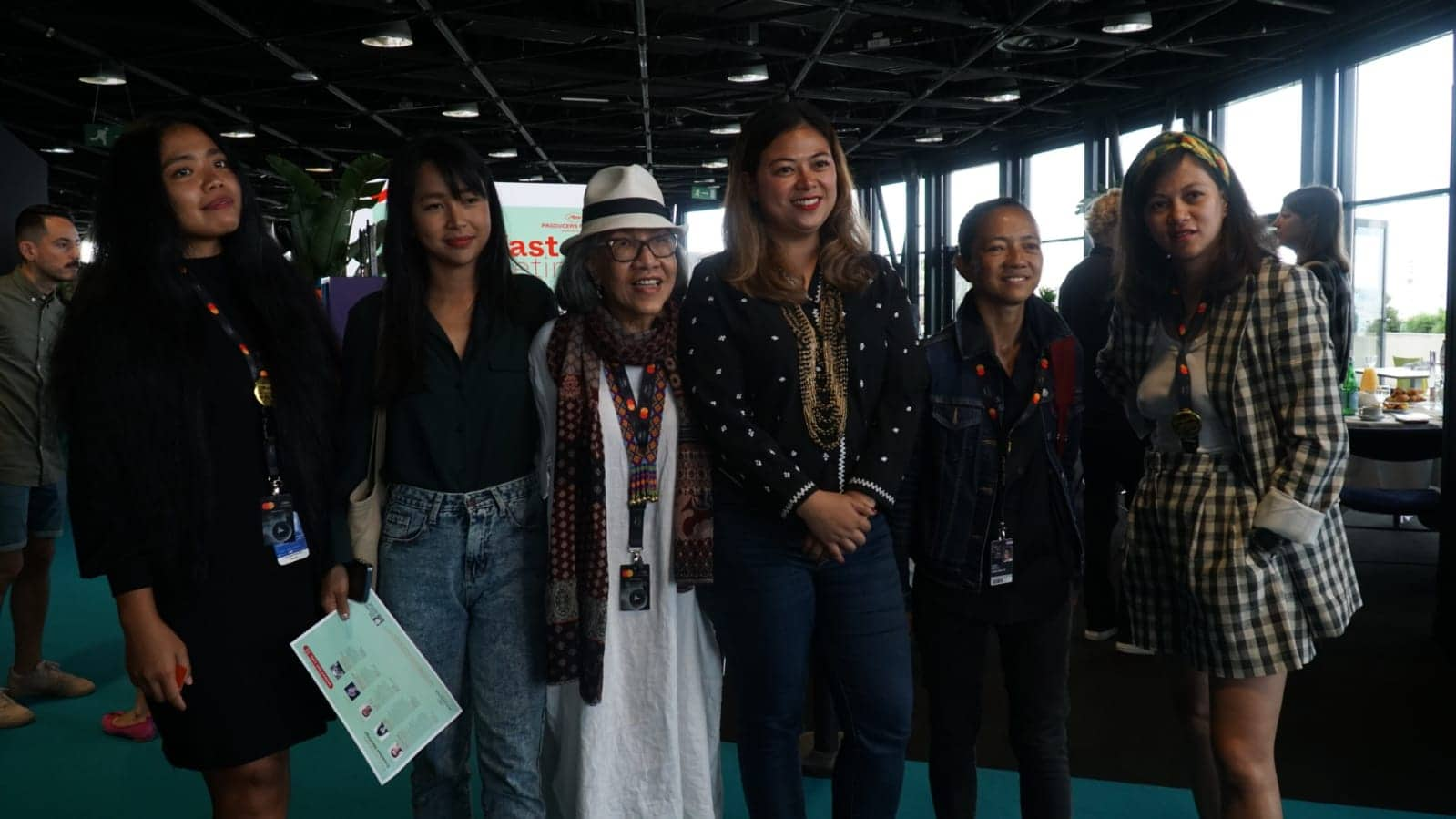 CANNES, FRANCE, MAY 23, 2022 — For its third year, the Film Development Council of the Philippines (FDCP) introduced five Filipino film producers at the Cannes Film Festival and Marche du Film's Cannes Producers Network as a Spotlight Country during the CPN Breakfast Meeting last May 23 in the Plage De Palmes Lerins. Producers E Del Mundo, Joyce Bernal, Pamela Reyes, Cecilia Mejia, and Carlo Valenzona comprised this year's Spotlight producers. 
Established in 2004, the Cannes Producers Network under Cannes' Marche Du Film has become a go-to gathering venue for film producers from all over the world, offering a series of meetings and events designed to create opportunities and build networks. The Breakfast Meeting program under the Producers Network is an event annually hosted by Spotlight countries to introduce their institution. 
This year's Producers Network put a spotlight on Filipino, Arctic Indigenous, Spanish, Ukrainian, and Baltic filmmakers from May 19 to 23. As the featured Spotlight Country for May 23, FDCP Chairperson and CEO Liza Diño presented Filipino producers to an audience of producers, filmmakers, funders, distributors, and agents. 
"We [FDCP and the Philippines] are very humbled to be the only Asian country as a presenting partner in the Cannes Producers Network. We started our partnership with Cannes Producers Network back in 2018 with no incentives, just the assets of having the greatest people in the world that you can work with, which is our producers, who are ready to collaborate with you. We continue to showcase more of our producers this year and this time, equipped with our incentives to offer to the world," said FDCP Chairperson and CEO Diño during her remarks.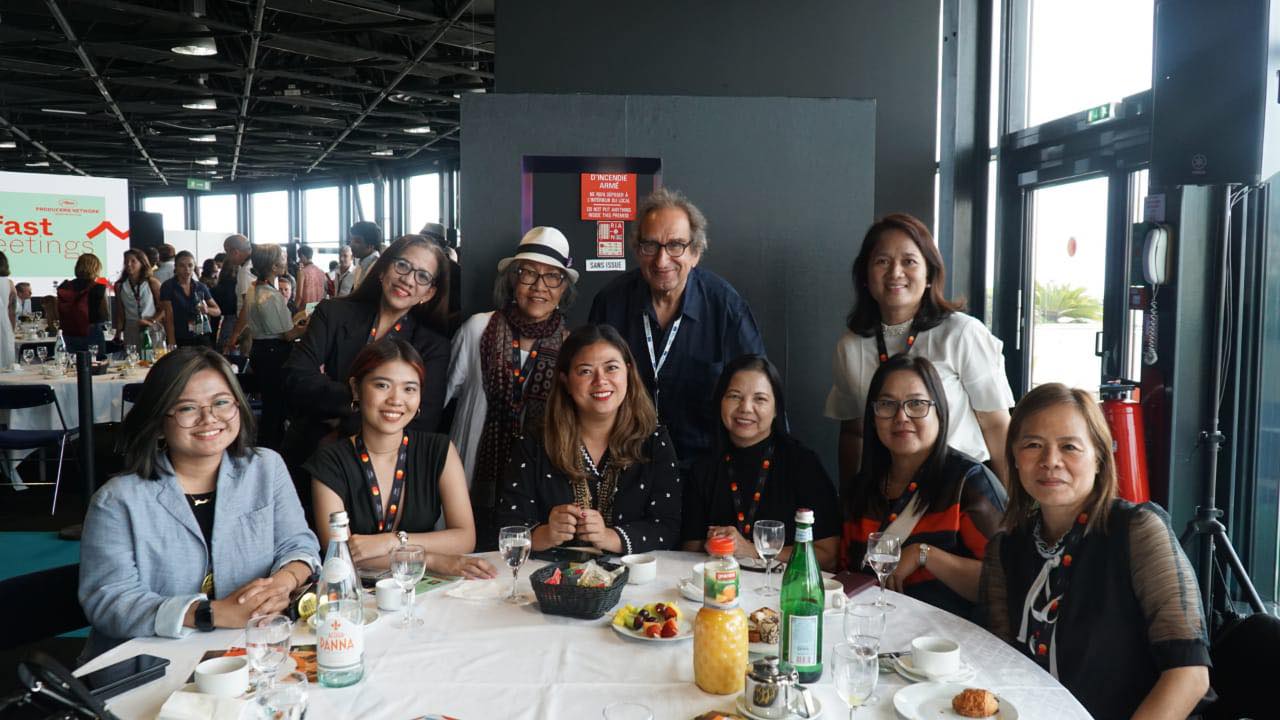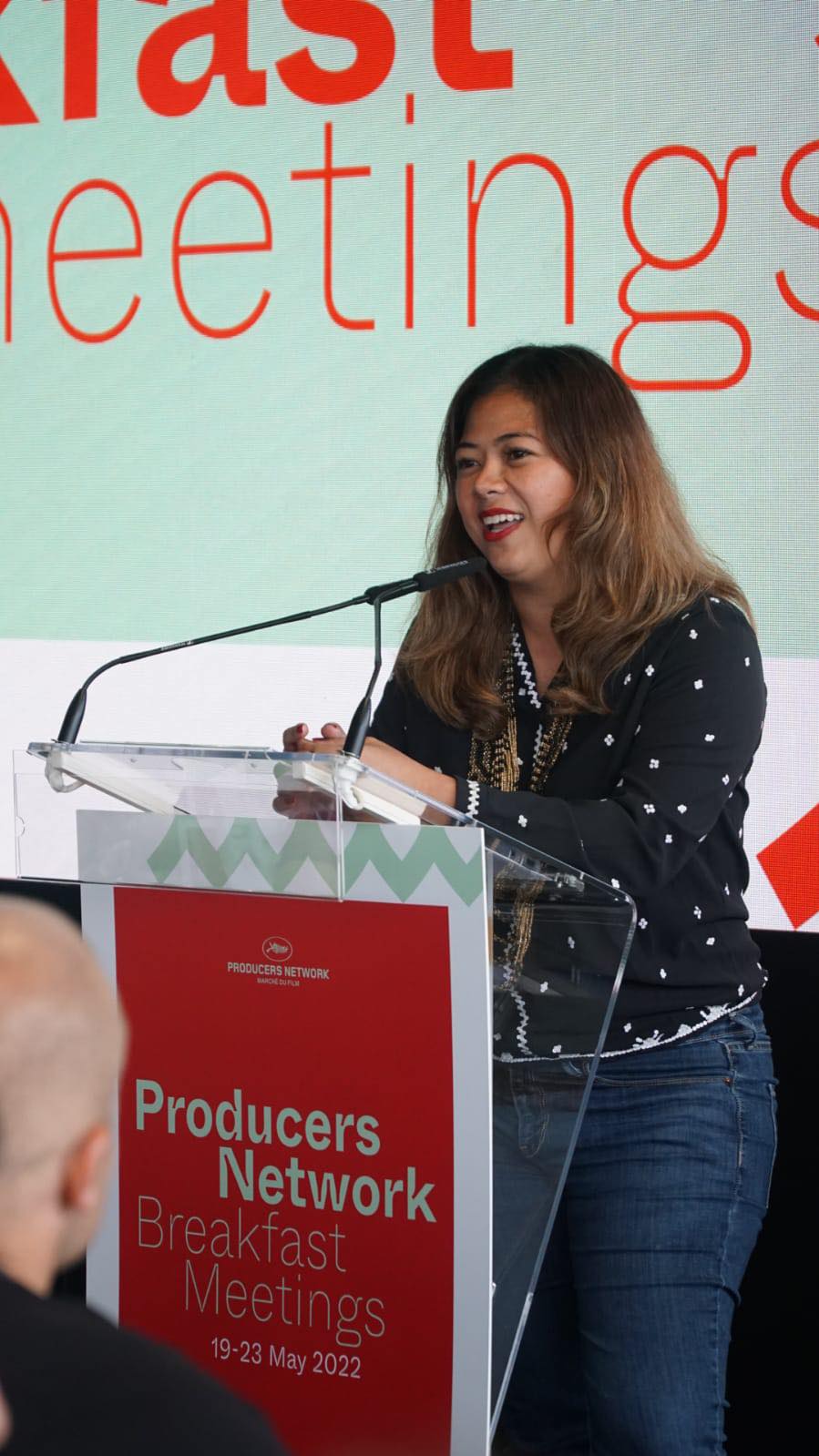 As a presenting partner, FDCP shared to the CPN delegates its FilmPhilippines Incentive Program for international co-production and location filming to encourage more collaborations and co-productions between and among the Philippines and the world. Launched in 2020, the Agency currently manages the FilmPhilippines Location Incentive Program (FLIP) that provides 20% cash rebate of up to 200,000 USD, the International Co-Production Fund (ICOF) that provides 40% cash rebate, and the ASEAN Co-Production Fund (ACOF) that provides up to 150,000 USD. 
FDCP also hosted the Producers Network Opening Cocktail last May 18 where the Philippines welcomed all the delegates to the program. The Producers Network runs from May 18 to 23, alongside the 75th Festival de Cannes and Marché du Film.
MEET THE FILIPINO SPOTLIGHT PRODUCERS 
E del Mundo of Spring Films, Inc. was among the women selected for the Women in Film's Mentor Circle in Los Angeles while she was working in Warner Bros. Her VR project, The Warship was in the pioneering selection for the Biennale College Cinema-VR that culminated at the 74th Venice Film Festival. She is the first Filipina to participate in the L'Atelier de la Cinéfondation of Cannes. Del Mundo's feature project in development, SAM, is developed with the Singapore International Film Festival's Southeast Asian Film Lab, APostLab, Full Circle Lab, and the Torino Film Lab where the project won the Focal Resource Award. The project also received the 2021 Locarno Film Festival's Open Doors Hub Second Prize and Sorfond Award.
Joyce Bernal started working as an editor and in her many years in the industry, she has crafted compelling stories revered by mainstream movie-goers. She co-founded  Spring Films together with actor Piolo Pascual and talent manager Erickson Raymundo in 2009. Spring Films is an independent production firm focused on making space for genuine Filipino stories that aim to take center stage in the local and international film industry. Today, Joyce reconnects with her naturalistic self as she is now in search of stories that divulge on the exploration of life and the unknown, desiring  to translate universal philosophical questions through her filmmaking, art, and life. 
Pamela Reyes is an alumna of Berlinale Talent Campus, Torino Film Lab, Locarno Open Doors Hub, EAVE Ties That Bind, Festival des 3 Continents' Produire au Sud workshop, and the Fantastic Film School and a participant in L'Atelier de la Cinéfondation of Cannes. She is an award-winning Filipino film producer, director, and script consultant. She has produced a number of successful films of international acclaim, including "Birdshot," the first Filipino film on Netflix and the Philippines' official entry to the 2018 Academy Awards. Currently, Pamela produces under her boutique production house Create Cinema Inc. Her debut feature film Mysticism, which was a project at the 2019 Southeast Asian Film Lab, is now in development.
Cecilia Mejia is the lead producer of the upcoming feature film (Tribeca Film Institute Alumni and AT&T Fan Favorite) Johnny Loves Dolore; the award-winning, Sony-acquired feature film Yellow Rose; a Social Impact Producer of the award-winning documentary Call Her Ganda. She was also co-producer for Array Studios for Isabel Sandoval's film Lingua Franca. She is currently a faculty member at New York University where she teaches Impact Producing and Producing. She is the owner of Remedias Productions, a production company focused on social impact storytelling and producing.
Carlo Valenzona of Catchlight Pictures Indonesia studied Associate in Arts and Multimedia Studies in University of the Philippines Open University and Busan Asian Film School. He started in the industry as an assistant line producer to the late Larry Castillo who was Brillante Mendoza's producer. He also started on producing short films Imago and Judgement, both directed by Raymund Ribay Gutierrez, both competed for Cannes shorts main competition. His latest works as a producer includes the film Verdict by Gutierrez that won the Special Jury Prize in Venice and Philippines' entry for Oscars. He is currently working on producing the project Our Son, debut feature film of Indonesian filmmaker Luhki Herwanayogi. He previously attended Busan Asian Film School and Berlinale Talents Tokyo.