Alert level downgrade may slow down case decrease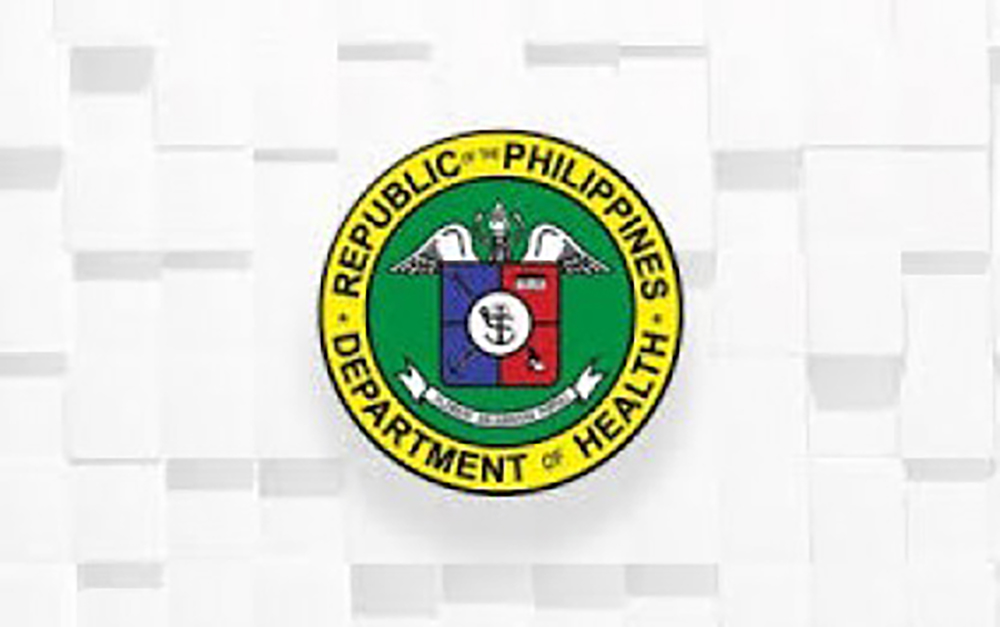 MANILA – A health official on Monday estimated active Covid-19 cases in the National Capital Region (NCR) may decrease to 10,000 by the end of October if it remains under Alert Level 4 accompanied by short time from detection to isolation.
For the period October 4 to 10, the average daily reported cases stood at 1,989, lower than the September 27 to October 3 tally of 3,126.
"The NCR showed a slow downward trend, with reported cases decreased by 36 percent compared to the previous seven days," Department of Health (DOH) Undersecretary Maria Rosario Vergeire said during an online media briefing.
The DOH also observed a decline in the utilization of Covid-19 beds during the past week.
From July 1 to October 8, total beds increased by 1,391 or 15 percent while occupied beds rose to 2,176 or 65 percent.
Intensive care unit (ICU) beds are under moderate-risk utilization, win an increase of 400 or 36 percent.
"If our detection to isolation time is maintained at four days, active cases in the NCR may decrease to 10,000 cases by October 31 if Alert Level 4 is continued while we may expect about 13,471 to 14,672 active cases when Alert Level 3 will be imposed," Vergeire said.
A prolonged detection to isolation time of six days may decrease active cases to 11,779 under Alert Level 4.
However, the imposition of Alert Level 3 may increase the active cases between 16,332 and 17,967.
Vergeire added severe and critical cases may decrease to 527 to 849 cases by the end of the month under continued Alert Level 4 and maintenance of the four-day detection to isolation time.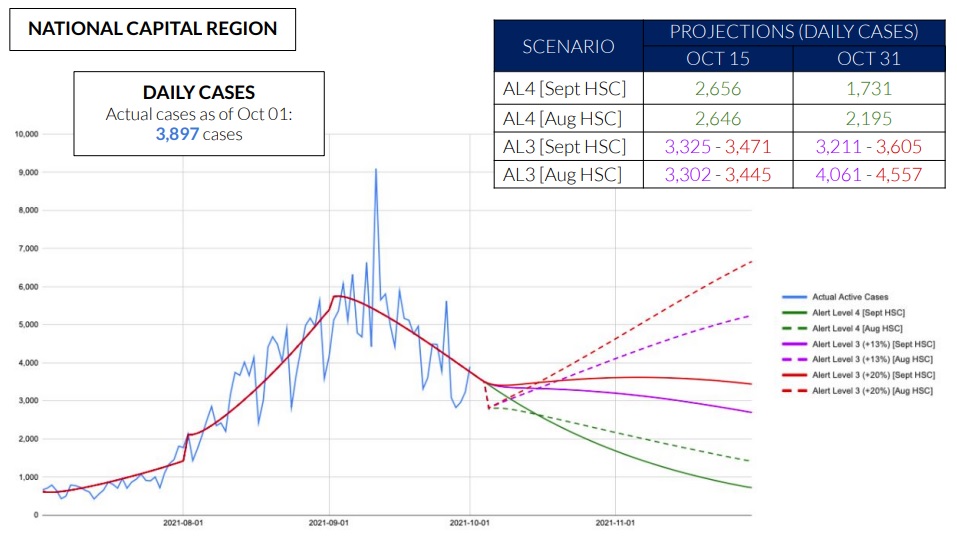 Meanwhile, about 703 to 1,235 severe and critical cases are expected if NCR is de-escalated to Alert Level 3.
"However, if detection to isolation time increases again, severe, and critical cases may decrease to 616 to 992 cases by October [31], if Alert Level 4 is continued, and may increase to 855 to 1,516 severe and critical cases if Alert Level 3 is imposed," she said.
Time and again, the DOH stressed the rate of decline in NCR cases will greatly depend on Prevention, Detection, Isolation, Treatment, and Reintegration (PDITR) and vaccination strategies whether under Alert Level 3 or 4.
Short detection to isolation time must be maintained or improved through active case finding and granular lockdowns as this would prevent case increase if the population were to become more mobile, Vergeire added. (PNA)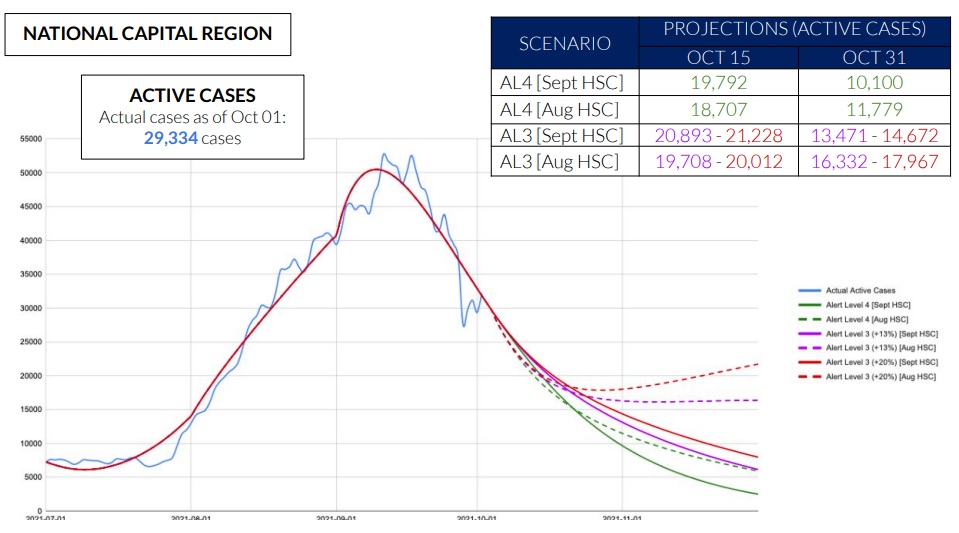 SOURCE: www.pna.gov.ph