Philippines Launches Streaming Super Platform in Cannes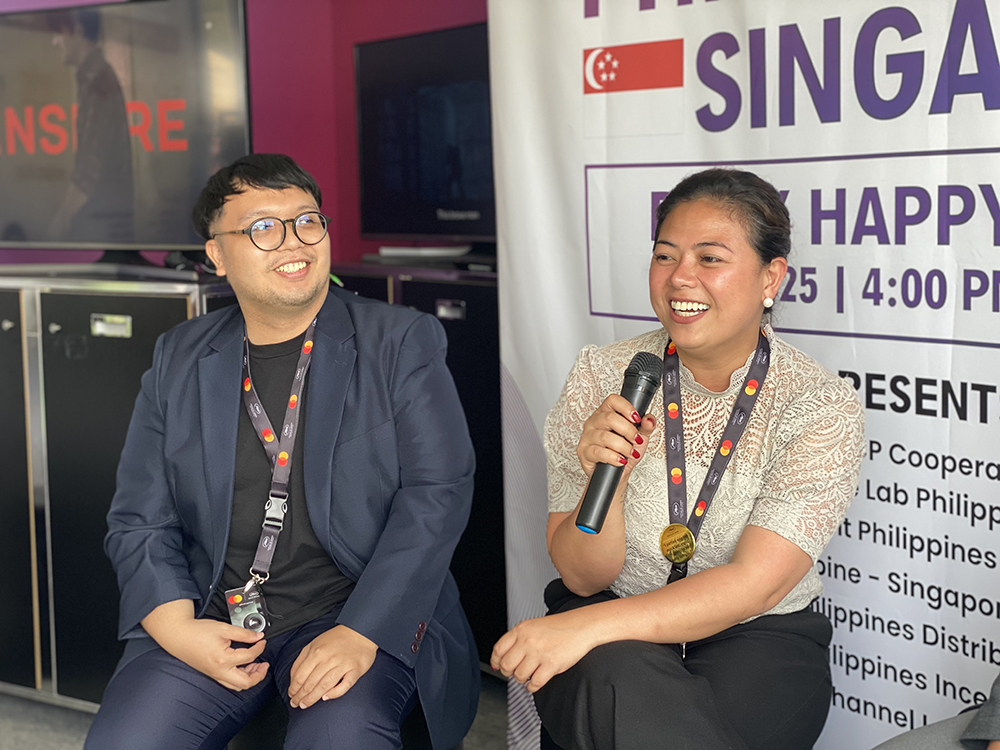 The Film Development Council of the Philippines (FDCP), led by Chairperson and CEO Liza Dino, officially introduced its easy-to-use online streaming platform, the FDCP Channel, to international agents, distributors, and guests present at the SG-PH Pavilion last May 24, 2022 during its Networking Hour at the 75th Cannes Film Festival and Marche du Film in France.
FDCP developed the online channel to address the demand for quality content available with easier access to a wide range of Philippine and world cinema especially in light of the pandemic. The platform joins the FDCP's exhibition platforms like the FDCP Cinematheque Centres, the Agency's onsite screening venues around the Philippines. 
FDCP Chairperson and CEO Liza Diño was joined by FDCP Local Distribution Manager Raymond Cutillar and FDCP Channel Manager Hesed Arce in presenting the initiative. During the launching event, FDCP Chairperson and CEO, Liza Diño described the journey of the FDCP Channel, "With the closure of educational and entertainment institutions, people turned to online streaming venues to get their information and leisure content. So we had a digital platform configured to carry content for local and international learners, film enthusiasts and filmmakers, to address the unavailability. We put in content that are educational and entertaining that inspire, enrich and challenge perspectives."
Chair Diño invited international partners to discover the wonders of the FDCP Channel as a suitable platform for their film and content. "Merging education and entertainment, it became the edutainment platform that it is now. Our line-up is a thematic curation of films and audiovisual content which can be used as alternative materials for inspiration and reference," she added. In addition to housing more than 100 Filipino titles in its current library, FDCP has already acquired international titles such as The Portrait of a Lady on Fire (Cannes Film Festival 2019), The Worst Person in the World (Cannes Film Festival Palm d'Or Best Actress 2021), and Petit Maman (Berlin International Film Festival) and are geared to acquire more this Festival. 
The FDCP Channel also caters to streaming of events such as film festival opening and closing ceremonies, talks, and other fitting special events deemed for local viewers. Additionally, it dedicated a digital space for content from other government agencies, film organizations, and educational institutions. 
The Film Development Council of the Philippines stays committed to its mandate in upbringing the local film industry in educational, cultural and economical aspects. Through this film exhibition expansion, the Filipino audience will be exposed to more high-engaging films and enriching content. To know more about the line-up of films available and rates of subscription choices, FDCP Channel is accessible through this link: https://fdcpchannel.ph/