Going Full Circle: Creating the Next Generation of Filmmakers Two-time participant Carlo Catu Shares his FCL PH Experience TakeAways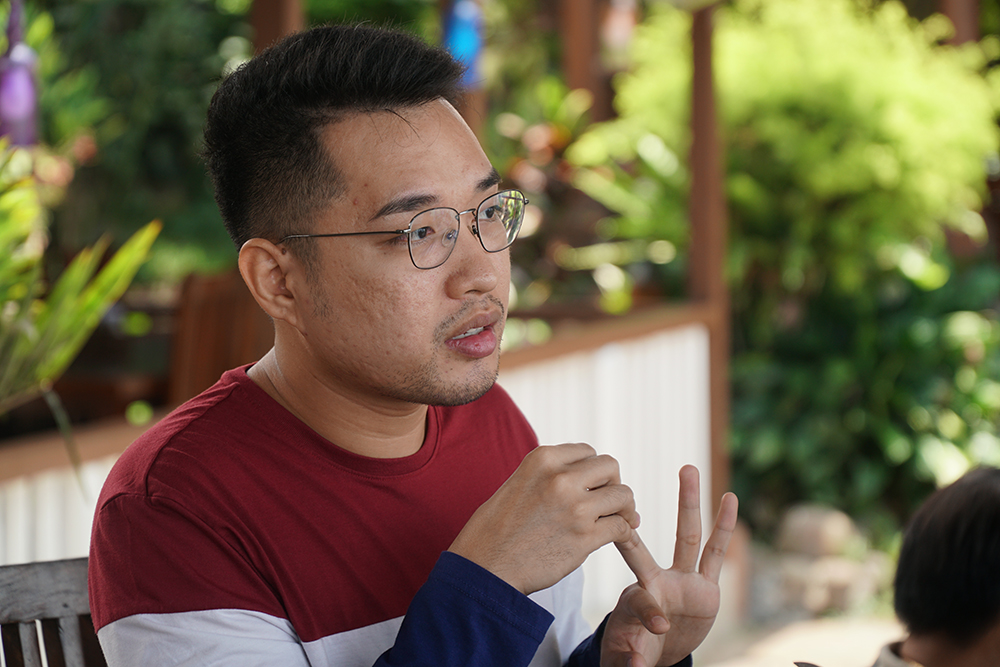 While the film industry is fueled by imagination,passion and eagerness often associated with the youth, it takes more than dreams and hopes to make it—a filmmaker needs to have guts, perseverance, and a knack for innovation.  Full Circle Lab PH alumnus and a (once) young filmmaker himself, Carlo Catu, goes full circle and shares his words of advice to aspiring filmmakers dreaming of making it in the industry in a virtual interview. 
Carlo started as a very young filmmaker. As his filmmaking journey unfolded, he took notes from the people he met along the way. Mentorship played a big role in his career, he now wants to use his experiences, as well, to be a tool for cultivating a culture of passing-it-on, paying it forward to those who are trying to find their way.  
He is now a  director and a writer whose works have been recognized in different parts of the world such as in Fantasporto International Film Festival (Portugal) and Vesoul International Film Festival of Asian Cinemas for Waiting for Sunset. He was also awarded Best New Talented Director at the 2015 London International Filmmakers Film Festival and Best Debut Feature Film Director at the All Lights India International Film Festival for his debut feature film Ari: My Life With a King. He is most of all an active industry player who firmly believes that investing in oneself is the greatest asset. 
Show Up and Begin
Showing up is the first step. It is the jumpstart towards what you want, life can begin coursing you through the experience after that crucial first step. His story started when he took the life changing decision to find his luck in Manila by moving out of his comfort zone in Pampanga. He knew it can take a lot to make his dreams happen.
As in many undertakings, taking that first step can sometimes be the hardest. But what life teaches us is that we learn and become better by taking on the challenge and pushing through the hard parts. Afterall, filmmaking is a tough job, it takes a toll and it takes a lot. 
Starting out in directing, Direk Carlo said, "I was in a lot of confused stage," with a lot of figuring out, a lot of weighing things. He described his filmmaking process into, "Everything is difficult, every part of filmmaking is difficult. It only becomes easy when your heart is into it."
"I was jumping from one lab to another lab, I just join." With the opportunities from left to right, he points out, "ang dami mong matutunan, just be committed with your time, hindi ka malulugi,"  he shared.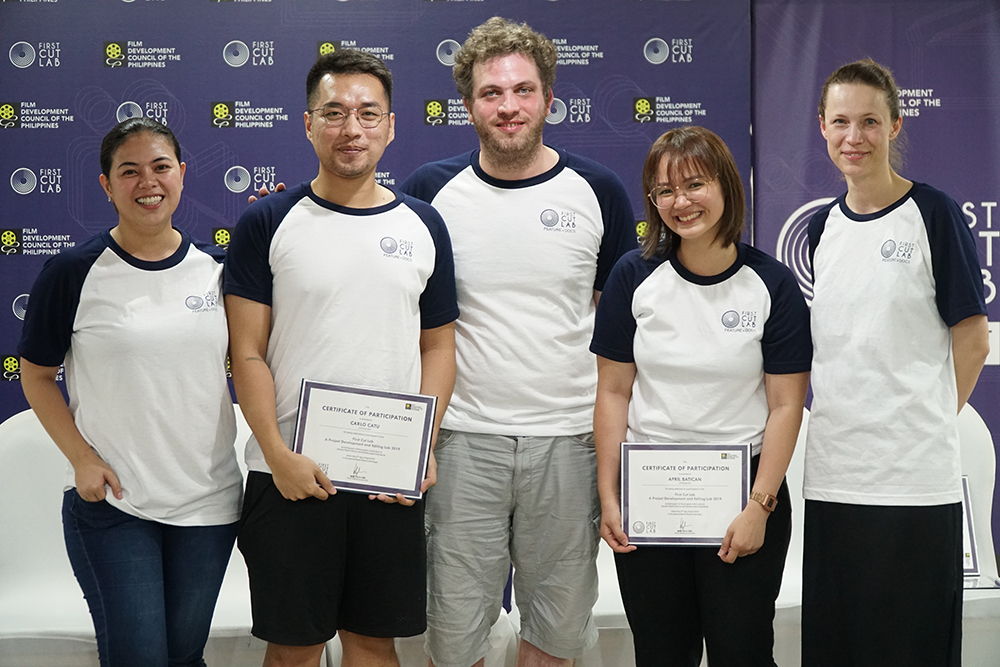 Plan Toward the Goal then Act on It
Knowing is one thing, doing is another. Having an idea of what one wants is good but it will be the actions toward realizing it that will decide a person's track. What is one to do to fulfill these dreams? What sacrifices will it entail? Direk Carlo, expressed how these questions helped him remind himself of who he is as a filmmaker, what his story is, and how he'll be able to create his story. "My creative process is very personal. I don't know if other creatives will be able to relate but it's not easy to jump from one thought to the next."
He opened up that he wasn't privileged enough to be sent to a film school and pursuing the creative track isn't ideal for his family. He invested in improving on his craft by attending workshops and labs that were available to him. He believes that there is nothing to lose and everything to gain in taking part in learning experiences and committing time to them. More than passion, he intends to build a life and livelihood in filmmaking, and for him, the only way this can be done is by commitment to learning continuously, by putting in the hard work, and by creating a habit of being self-motivated, and finding inspiration actively every day.
This is the reason why there are film labs and trainings such as the Full Circle Lab Philippines in the first place, to help filmmakers who are in different stages of their journey in navigating through the process. For Carlo Catu, his experience has shown him that every part of the job is difficult, it only becomes easy when your heart is into it. 
Evaluate, Re-evaluate 
A continuous cycle of evaluation and reevaluation makes the  direction of a project clearer, "Why am I bringing this story to life? Why should people watch it?" Like a sculptor chiseling away unnecessary parts, this constant reflection and mindfulness shapes the film project until it takes the desired form the artist aspires it to be. One piece at a time. One question at a time.
Being a visual storyteller, what Direk Carlo does is to try looking at his project from a different perspective, he tries to take on how a viewer might perceive it. This way, storytelling becomes a truly timeless art. Audiences want to see something new each time, and they deserve to spend a worthwhile time while watching films. His highly-recognized films Waiting for Sunset, and Ari: My Life With a King are products of this mindset.
The FCL PH Experience
Direk Carlo was able to participate twice in the Full Circle Lab PH. First when all events were still done in physical set-up in 2019 Fiction Lab for his project, Hold My Gaze formerly titled as Purple Sun, and then at the 2021 Creative Producers Lab as a starting producer for Yatu Productions. He discovered that more than  workshops and trainings, FCL PH offers filmmakers an opportunity to build connections, and to belong in a community. Both are important in shaping an artist's creative process. He shared that the questions raised in the body, and the learning gathered from their exchanges can sometimes become the seeds for a new project. 
Having experienced both onsite and online modes of FCL PH, Direk Carlo expressed his preference for face-to-face labs. Thinking how both modes differed, he expressed his appreciation for the personal exchanges and stories that happen in a physical set-up. For him, the shared experience and conversations help form a genuine bond with his co-participants.
They were able to share notes on each other's best practices, and from there improve their own creative systems. By learning not only through the mentors but also from other participants coming from different filmmaking and cultural backgrounds, a participant gets to see more perspectives and insights. It helps build the story, build personality, and build networks in the industry. Film labs such as the FCL PH, gets to cultivate a support system needed for kick-starting a new generation of filmmakers
Going Full Circle
Filmmaking is not easy. Many filmmakers, like Direk Carlo, tend to play different production roles and multitask director, producer, screenwriter, and editor duties to keep the projects moving. While a dreadful habit, it has become a widely-used practice in the industry.
The award-winning filmmaker hopes to be an instrument to pass the things he wished he knew when he was just starting out as a mere dreamer. His film production company started from this idea—he wants to be able to give back to beginning filmmakers so that the next generation of them can be in a better place than where he was years ago. He believes his generation of artists persevered and persisted through the global pandemic because they knew where their heart is. 
The filmmaking dream is not only about ideas and passion. Fulfilling a dream means showing up and starting. It means committing to pushing through the hard parts. It means always looking at ways on how to improve and grow,  that is, if one is sure that this is something that they want to do, something they want to succeed in, and something that they can allow to shape them as well. For as filmmakers shape their film, the making of it molds them, too,  as persons and as professionals. Love for film can be the driving force to continuously aspire to be better. 
Show up and begin, that is the first step. Kudos to the official participants for The FCL PH 2022 Fiction Lab, Creative Producers Lab, and Story Editing Lab for this cycle, names will be released on Friday, March 18. For the First Cut Lab, applications in the editing stage will be accepted until today, March 15, 2022. This can be the beginning you are waiting for. You may go to this link for the application guidelines:  https://bit.ly/FCLPH2022-ApplicationGuidelines