FDCP Partners with Embassies, Organizations for PeliKULAYa: LGBTQIA+ International Film Festival lineup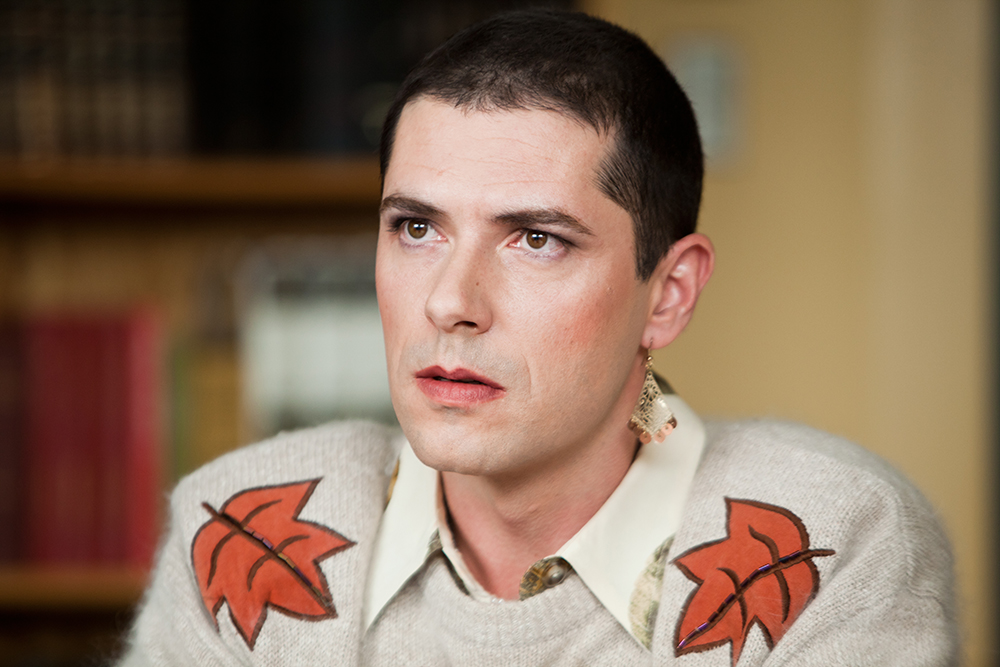 MANILA, PHILIPPINES, JUNE 23, 2022 — The Film Development Council of the Philippines (FDCP), in partnership with embassies and organizations, is holding an online and onsite screenings of award-winning international LGBTQIA+-themed feature and short films from June 21 to 25, 2022.
PeliKULAYa: LGBTQIA+ International Film Festival's "Rainbow World Cinema," a lineup of nine critically-acclaimed feature films from all over the world, and "Rainbow Shorts," a curation of local and international short films that participated in local and international film festivals, are co-presented by the British Council, Embassy of Sweden, Embassy of Denmark, Embassy of Chile, Embassy of Spain, Embassy of Canada, Korean Cultural Center, US Embassy, Mexican Embassy, and Instituto Cervantes. 
"As we near the end of our PeliKULAYa month-long Pride Month celebration, we ask for the full support of our local filmmakers, avid moviegoers, friends, and partners to catch this week's online and onsite screenings of these recognized and award-winning films that we have curated for this year's festival. I would like to thank our partner embassies and organizations for not only providing these films but also for engaging and fully supporting our events and activities this month," said FDCP Chairperson and CEO Liza Diño.    
Under the "Rainbow World Cinema," Cannes Film Festival 2019 - Queer Palm winner Portrait of a Lady on Fire by Celine Sciamma will have screenings at the Cinematheque Centres for only PHP 150. The film will also be available for rental for PHP 220 on the FDCP Channel. Cannes Film Festival 2021 - Queer Palm nominee Women Do Cry by Vesela Kazakova and Mina Mileva will have its Philippine premiere at the Cinematheque Centres and Cinema 76 for only PHP 200. 
Oscars 2000 Best Actress Hillary Swank for the film Boys Don't Cry by Kimberly Peirce, 2021 International Documentary Film Festival documentary film Travesia Travesti (Travesia Odyssey) by Nicolas Videla, Mexico's Ariel Awards 1978 Best Picture El Lugar Sin Límites (The Place Without Limits) by Arturo Ripstein, Rotterdam International Film Festival 2020 Big Screen Award winner A Perfectly Normal Family by Malou Reymann, Seattle International Film Festival 2019 - FutureWave Youth Jury Award winner Carmen Y Lola by Arantxa Echevarría, BAFTA Awards 2018 Best Film Not in the English Language winner The Handmaiden by Park Chan Wook, and Cannes Film Festival 2012 - Queer Palm winner Laurence Anyways by Xavier Dolan is screening for free at the Cinematheque Centres.
For the "Rainbow Shorts" section, BFI Flare: London LGBTQIA+ Film Festival's Isaac and the Ram by Jason Bradbury, LGBT+ Film Festival Poland's Hidroalcohólico by Roberto Pérez Toledo, Chicago International Film Festival 2012 Gold Plaque - Best Student Film awardee Next Door Letters by Sascha Fülscher, 2021 Sine Kabataan Short Film Competition films Noontime Drama by Kim Timan and Sam Villa-Real and Love in the Ungodly Hour by Bradley Jason Pantajo, and 15th International Silent Film Festival Manila winners Dikit by Gabriela Serrano and Alingasngas ng mga Kuliglig by Vahn Leinard Pascual will be screened for free as a set at the Cinematheque Centre Manila on June 22. 
CineSpectra Short Film Festival 2019 films A by Roylan Modina, Alex and Aki by Dexter Paul De Jesus, Ang Gasgas na Plaka ni Lolo Bert by Janina Gacosta and Cheska Marfori, Doon Sa Isang Sulok by Alfredo Tapang Jr., Gulis by Kyle Francisco, and Pahinapon by Eli Razo, are available to stream for free on the FDCP Channel until June 25. 
To know more about this year's PeliKULAYa, visit www.facebook.com/fdcp.pelikulaya, www.twitter.com/pelikulayafest, and www.instagram.com/pelikulayafest.
Rainbow World Cinema Screening Schedule:  
Women Do Cry by Vesela Kazakova and Mina Mileva 
Ticket price: PHP 200
Cinematheque Centre Iloilo, Negros, and Nabunturan 
June 24 | Fri | 6:30 PM
Portrait of a Lady on Fire by Celine Sciamma
Ticket price: PHP 150
Cinematheque Centre Manila 
June 23 | Thu | 3:00 PM
Cinematheque Centre Iloilo, Davao, Negros, and Nabunturan
June 23 | Thu | 6:30 PM 
June 25 | Sat | 4:00 PM
FDCP Channel | PHP 220, 7 days rental
Boys Don't Cry by Kimberly Peirce (Closing Film) 
June 25 | Sat | 4:30 PM 
Travesia Travesti (Travesia Odyssey) by Nicolas Videla 
Cinematheque Centre Manila, Iloilo, Davao, and Negros 
June 14 | Tue | 3:30 PM
El Lugar Sin Límites (The Place Without Limits) by Arturo Ripstein
Cinematheque Centre Manila 
June 13, 2022 | Mon | 3:30 PM
Cinematheque Centre Iloilo and Davao 
June 16 | Thu | 3:30PM 
June 21 | Tue | 6:00 PM
Cinematheque Centre Negros, and Nabunturan 
June 18 | Sat| 4:00 PM 
June 21 | Tue | 6:00 PM
A Perfectly Normal Family by Malou Reymann 
Cinematheque Centre Manila                          
June 15 | Wed | 1:30 PM                                      
June 22 | Wed | 1:00 PM
Carmen Y Lola by Arantxa Echevarría 
Cinematheque Centre Manila, Iloilo, Davao, Negros, and Nabunturan                          
June 21 | Tue | 6:30 PM
The Handmaiden by Park Chan Wook 
Cinematheque Centre Manila 
June 22 | Wed | 3:00 PM
Laurence Anyways by Xavier Dolan 
Cinematheque Iloilo, Davao, Nabunturan, and Negros 
June 24 | Fri | 3:00 PM
 
Rainbow Shorts Screening Schedule: 
Free screenings at the FDCP Cinematheque Centre Iloilo, Davao, Negros, and Nabunturan (Set): 
June 22 | Wed | 3:30 PM
Isaac and the Ram

by Jason Bradbury  

Hidroalcohólico

by Roberto Pérez Toledo

Next Door Letters

by Sascha Fülscher

Noontime Drama

by Kim Timan and Sam Villa-Real 

Love in the Ungodly Hour

by Bradley Jason Pantajo

 

Dikit

by Gabriela Serrano 

Alingasngas ng mga Kuliglig

by Vahn Leinard Pascual 
Free and on-demand screenings on the FDCP Channel until June 25:  
A

by Roylan Modina 

Alex and Aki

by Dexter Paul De Jesus

 

Ang Gasgas na Plaka ni Lolo Bert

by Janina Gacosta and Cheska Marfori

 

Doon Sa Isang Sulok

by Alfredo Tapang Jr. 

Gulis

by Kyle Francisco 
Pahinapon by Eli Razo