Asian Film Commissions Network (AFCNet)
The Asian Film Commissions Network (AFCNet), a network of film commissions and professional film support agencies throughout Asia, is the region's first film-related non-profit international organization.

It advocates regional filming in Asia by streamlining information on filming locations, incentives, requirements, and regulations in the region and supporting member organizations in their international co-productions. As of January 2021, the AFCNet has 54 members from 19 countries.
Among the AFCNet events are the AFCNet General Assembly, AFCNet Board Meeting, AFCNet Networking Hour, AFCNet Producer of the Year Award Ceremony, LoMA (Asia Location Market), ASEAN-ROK (Association of Southeast Asian Nations-Republic of Korea) Film Leaders Incubator (FLY), and Link of Cine-Asia (Asian Film Forum & Business Showcase).

The FLY Film Lab, an AFCNet-supported project development program run by the Busan Film Commission, was held in 2019 in Cebu in partnership with the FDCP. It provided mentoring on the scripts of 10 selected filmmakers from ASEAN-ROK member states and held lectures for participants and limited registrants.
To know more about AFCNet, visit its official website.
Image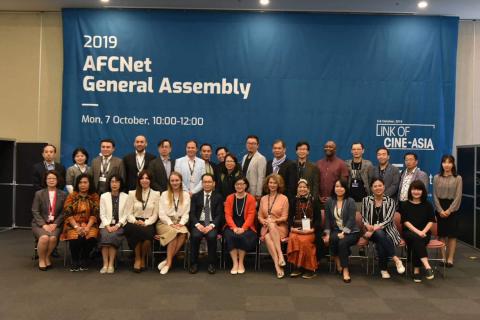 Image
Image