INTERNATIONAL FILM INDUSTRY CONFERENCE AND WORKSHOPS SERIES
The Film Industry Conference (FIC), first conducted by the FDCP in 2017, aims to bring together international experts and stakeholders to share and discuss the latest trends, opportunities, platforms, and cooperation that Filipino producers and filmmakers can explore for the development, production, and distribution of their projects with the intent of crossing beyond local borders.
FIC shifted to an online platform in 2020 with the Film Industry Conference Online 2020 and featured local and international partners with the goal to continue the synergy between international experts, professionals, and stakeholders even online. It focused on best practices, challenges, opportunities, and new norms of the industry given the current situation in a global pandemic.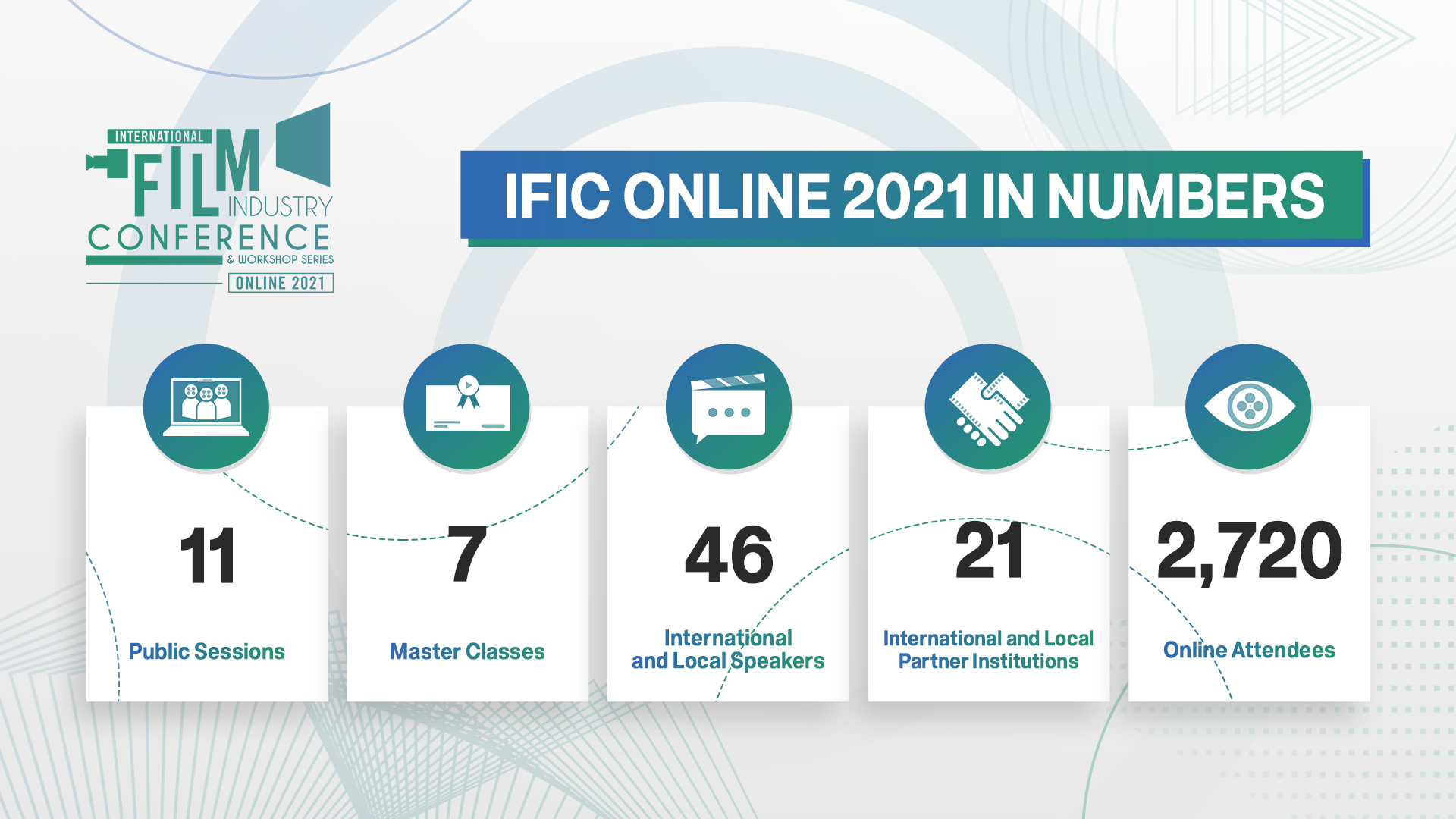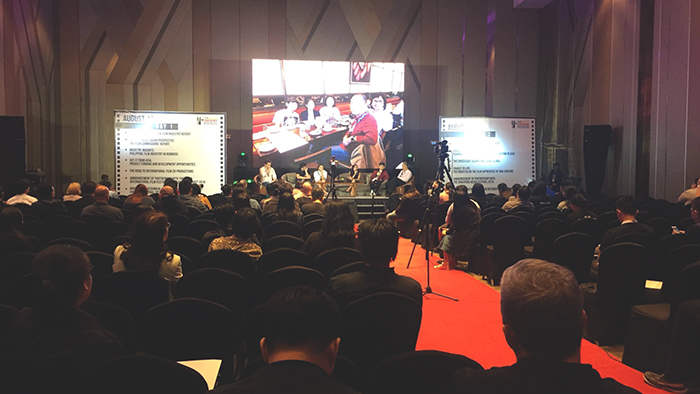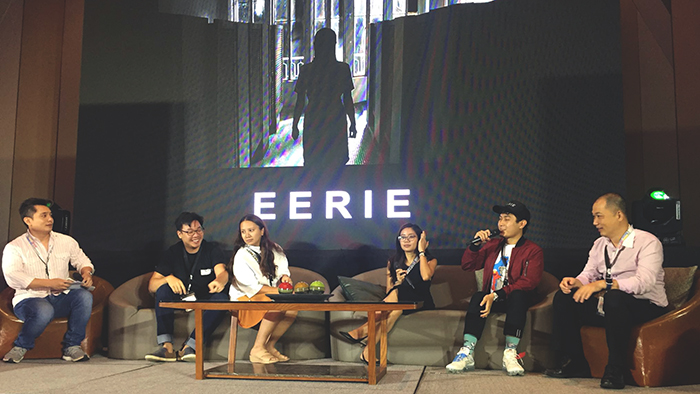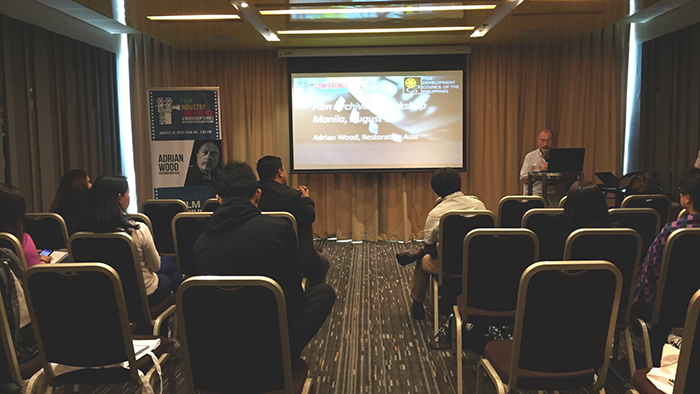 DAY 1 | September 16, 2021 (Thursday)
Keynote Address: The Film Industry, Today and Tomorrow
Speaker:
Stephen Jenner | Vice President, Communications, Asia Pacific Region - Motion Picture Association
The adversities brought by the pandemic have enormously transformed the audiovisual industry globally. This keynote address from the Motion Picture Association which serves as the leading advocate of film, entertainment, and streaming industry around the world, will focus on reviewing the major trends of the global film, television, and streaming industry, the emerging opportunities for filmmakers, and the various challenges to further growth of the film industry.

Masterclass 1: Writing Essentials: Mastering Your Ideas for Screenwriting
Speaker:
Loglines, synopses, and mastering your genre are some of the key elements in writing a good script. In this writing masterclass with an international film writer and consultant, learn how to start with an idea, understand your genre, write a synopsis in the tone of your overall script.
Session 1: Nurturing Your Narratives Through Film Labs
Panelists:
Dew Napattaloong | Lab Manager, SEAFIC Lab
Angelica Cantisani | Project Manager, Torino Film Lab
Izabela Igel | Head, Full Circle Lab Philippines
Moderator:
Film labs are essential training platforms for filmmakers to further strengthen and elevate their talents and projects in development. This gives them the chance to network with various industry players either local or international and explore collaboration and making films together. This talk will introduce you to significant film labs in the world and how you can take part in them.
Session 2: Accessibility Amidst Uncertainty: Essentials on Film Financing
Speaker:
Securing funding for your film project especially with international partners can be tough work for producers, but there are widely available practical selections that are being offered. This session will delve on several ways on how an ASEAN project can take advantage of the resources available to secure their film funding through grants, tax incentives, gap financing, pre-sales, and the new approaches in the reality of the new normal in the industry.
Masterclass 2: Unveiling Success Behind Documentary Co-Production
Speaker:
Alexander Nanau | Producer
With such rich history and diverse narratives in the Philippines, documentary films have been making waves locally and internationally. As it is hard enough to secure international co-productions for feature films, it can be a lot more challenging to acquire this for documentary films. Filmmakers must have a significant amount of commitment, time, and necessary funding in producing. This session will delve on the nuances, process, and opportunities in pursuing international co-productions for documentary films.
---
DAY 2 | September 17, 2021 (Friday)
Session 3: To the Next Level: Fundamentals of Dossier Making
Speaker:
Armi Rae Cacanindin | Producer
A well-prepared dossier that stands out is one of the key elements that a producer needs to have in order to create opportunities for international partners and collaborators to notice their project. In this session, you will learn how to put together a good dossier with your project details, statements, and financial plan, and how to develop them to an international standard.
Masterclass 3: To the Next Level: Fundamentals of Dossier Making (Consultation)
Speaker:
Armi Rae Cacanindin | Producer
An exclusive dossier making masterclass and consultation with Filipina based producer, Armi Rae Cacanindin. She received funding for her feature films from highly competitive grants such as Aide aux Cinéma du Monde, World Cinema Fund, Sundance Film Institute grant, IDFA Bertha Fund, Doha Film Institute post grant, Purin Pictures grant, Asian Cinema Fund, Hubert Bals Fund, Vision Sud Est, Torino Film Lab, SGIFF'S SEA-DOC fund and the recently launched ICOF and ACOF by the Film Development Council of the Philippines. This exclusive 2-day masterclass is open for Filipino filmmakers and producers with projects in development. Selected projects will have the chance to consult their projects for FREE with limited slots.
Session 4: Filming With the ASEAN Region: The Future of Film Funding and Grant Opportunities
Panelists:
Mil Alcain | Unit Manager, FilmPhilippines
Cynthia Chong | Singapore Film Commission
Aditya Assarat | Funding Director, Purin Pictures
Sara Juricic | Coordinator, Hubert Bals Fund
Moderator:
Bianca Balbuena | Producer
From story development to distribution, international institutions and organizations aim to support and empower content creation through diverse co-production initiatives. This panel will delve into the insights of representatives from FilmPhilippines, Singapore Film Commission, Purin Pictures, and the Hubert Bals Fund and how their funding opportunities enrich regional collaboration to produce quality and diverse films.
Masterclass 4: Packaging Your Films for Release
Speaker:
Katarzyna Siniarska | Sales Agent
Streaming platforms have been definitely changing the panorama of cinema. To keep the subscribers and audience growing, platforms continually seek content and with this aggressive demand, content providers must be equipped with necessary understanding of the business models available and how they can penetrate targeted distribution platforms. In this session, we will learn more about licensing deals and practical tips on how to package your content for licensing.
Masterclass 5: Finding the Right Tune for Your Film Pitch
Speaker:
Naomi Levari | Script Editor, Producer
With the extensive reach of co-production opportunities virtually through several online film markets and festivals, film labs, and other programs, producers and filmmakers have paved the way for their projects to transcend beyond their countries. In this talk, we will learn viable tips that producers can utilize in order to elevate their film pitch presentation to potential partners and collaborators.
---
DAY 3 | September 18, 2021 (Saturday)
Session 5: Backstage Access: Bringing Philippine Animation to the World
Panelists:
Tanya Yuson | Producer
Budjette Tan | Writer
Avid Liongoren | Director
Manny Angeles | Producer
Moderator:
With the recent successes of original Filipino animation contents, the Philippine animation sector continues to gain global traction in the industry. The first Filipino Netflix animated film, "Hayop Ka! The Nimfa Dimaano Story", was selected to be part of the main competition in the biggest and most prestigious animation festival in the world, the Annecy International Animation Film Festival in France. Meanwhile, Philippines' first-ever Netflix animated series "Trese", a crime-horror series based on a Philippine graphic novel created a buzz not only in the Philippines but also in Hollywood. Let's hear from the creators as they share their experiences and journey in bringing Philippine animation to the world.
Masterclass 6: Forging Paths for Wider Reach: A Guide to Film Marketing
Speaker:
Boris Pugnet | CEO, Tiramisu & Marketing Director, Ex Le Pact
Marketing your film can be gratifying and overwhelming at times especially since it is fundamentally changing. It takes a lot of work to tailor fit your marketing game plan and reach your target route and audience. This session will explore and equip you on how you can devise new strategies in marketing and promoting your film in these unprecedented times.
Session 6: Shaping the New Landscape of ASEAN Film Industry
Panelists:
Liza Dino | Chairperson and CEO, Film Development Council Philippines
Joachim Ng | Director, Infocomm Media Development Authority - Singapore Film Commission
Kim Young-Jin | Chairperson, Korean Film Council
Ahmad Idham Ahmad Nadzri | FINAS
Umasiri Taron | Deputy Secretary General, The National Federation of Motion Pictures and Contents Associations, Thailand
Moderator:
Lorna Tee | Producer, Co-Founder of Festival Management, International Film Festival Macao
The pandemic has immensely shaken the film industries of a lot of countries, from creation to consumption. Despite the challenges, industry support from the ASEAN and Asian film commissions continues. As part of the ASEAN-ROK workshop series, this panel will highlight the state of the ASEAN and ROK film industries and the plans of film commissions to support and guide their industries in recovering and thriving post-pandemic.

Session 7: Next Big Thing: A Closer Look on Film Strategies and Trends
Speaker:
Sten-Kristian Saluveer | Strategic Advisor, NEXT - Innovation Sidebar, Marché du Film - Festival de Cannes
This session with the head of Cannes Next, Academy Award nominated audiovisual media innovation, and policy strategist will focus on the expected trends and waves in the world's film industry as it recovers from the pandemic especially in film markets such as Marché du Film of Festival de Cannes.
---
DAY 4 | September 19, 2021 (Sunday)

Session 8: Preserving for the Future with Film Archiving
Panelists:
Leo Katigbak | Head, ABS-CBN Film Restoration
Don Gervin Arawan | Head, Philippine Film Archive
Tina Tubongbanua | Head, Licensing and Acquisition, Viva Communications, Inc.
Karen Chan | President, South East Asia Pacific Audio Visual Archives Association
Moderator:
Jag Garcia | Film Educator
The advancements in film archiving and restoration have brought about significant changes and opportunities to save and preserve more film and audiovisual content. In this panel, learn directly from the representatives of film archive organizations and platforms on their programs and efforts to ensure the survival and preservation of our local and regional film heritage.

Masterclass 7: Reality Check: Transformations in Film Distribution
Speaker:
Vincent Quek | CEO, Anticipate Pictures Pte. Ltd.
In a rapidly evolving landscape of the industry, film distribution has been shifting radically. Given the changes in platforms and audience behavior, filmmakers must establish effective ways to pivot from the traditional structure of distribution of their content to adapting to new distribution models to reach the worldwide audience. This session will dig deeper into the new strategies and opportunities in distribution and how we can adapt to its new models.
Session 9: Netflix: Bringing Filipino Stories to Audiences Everywhere
Panelists:
Malobika Banerji | Director of Content for Southeast Asia, Netflix
E del Mundo | Executive Producer, "My Amanda"
Tanya Yuson | Producer, "Trese"
Moderator:
Madonna Tarrayo | Producer
Netflix is the world's top streaming provider of film and television with hundreds of million paid subscribers in more than 190 countries. This session with Netflix will delve on the opportunities of bringing your local content to the global market.
Session 10: From Local to Global: Behind the Scenes of International Distribution
Panelists:
Michelangelo Masangkay | General Manager, Raven Banner Entertainment
Armi Rae Cacanindin | Producer
Quentin Bohanna | International Sales Executive, MK2
Moderator:
Ed Lejano, Festival Director, QCinema International Film Festival
Even with the recent challenge for filmmakers, producers, sales agents, distributors, and audiences brought about by the pandemic, Filipino films are still finding opportunities for global distribution. In this session, international distributors and sales agents together with Filipino producers share their experiences, challenges, and new trends in getting your films distributed in these novel times.
Session 11:
Pressing Forward: Building Strategies Towards the Future of Film Exhibition
Panelists:
Gian Vizcarra | KTX
Dondon Monteverde | Founder/Owner, Upstream
Vincent Nebrida | Executive Consultant, TBA Film Studios
Moderator:
As the uncertainties brought by the pandemic continue to restrict people indoors, film and television production companies have been developing their own streaming platform services with content being made with the intent of releasing online without plans of a big-screen release. But how would this affect the cinemas? Can cinemas and streaming platforms coexist? In this session, we learn more from the platforms and cinemas themselves on how they see the future of releasing films to the public.