PH-SG Pavilion in Cannes to Welcome Filipino Delegation, Global Stakeholders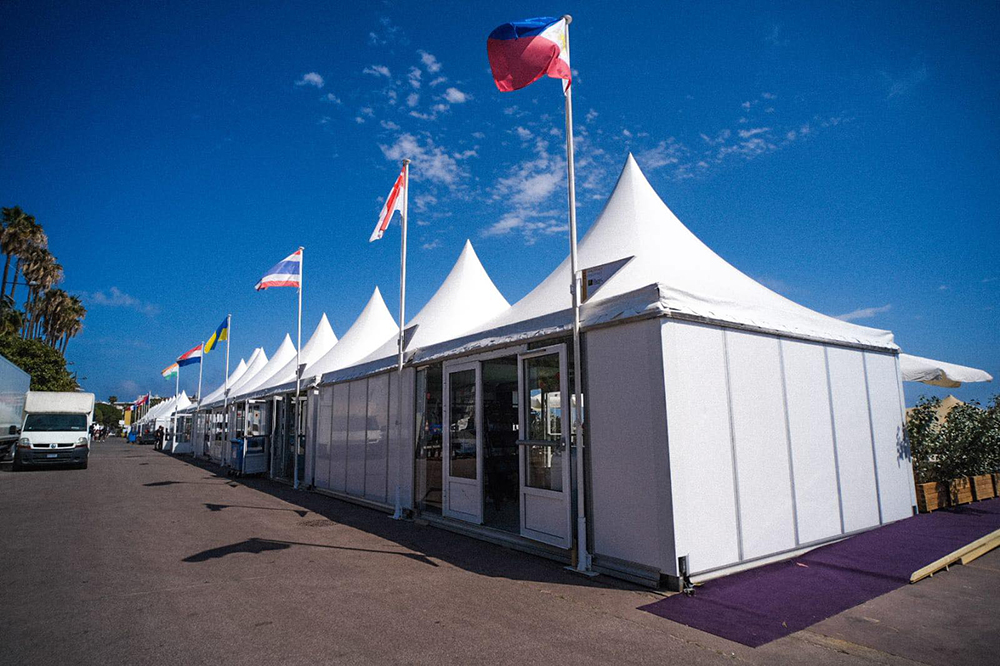 MANILA, PHILIPPINES, MAY 17, 2022 — National film agencies from the Philippines and Singapore continue their partnership at this year's PH-SG Pavilion at the International Village in Cannes Film Festival 2022. The prestigious festival returns as an in-person event this May 17-28, 2022, in Cannes, France.
Since 2017, the Film Development Council of the Philippines (FDCP), led by Chairperson and CEO Liza Diño, and the Singapore Film Commission (SFC), led by Chairman Joachim Ng, have been collaborating to provide a conducive venue and a dedicated space for meetings, information resource, and business networking with Philippine and Singapore film industries. 
This year holds another big delegation for both countries as the world eases down from protocols and returns to physical attendance. From May 18-25, the PH-SG Pavilion will be holding daily networking hours from 4pm onwards that will spotlight the programs of each agency. A yearly PH-SG Reception will also be hosted by the FDCP and SFC to present co-production and co-funding opportunities for regional and global stakeholders.
FDCP is set to hold industry events for its various initiatives like the launch of FilmPhilippines Incentives, UniPhilippines Distribution Fund, FDCP Channel, and Full Circle Lab Philippines.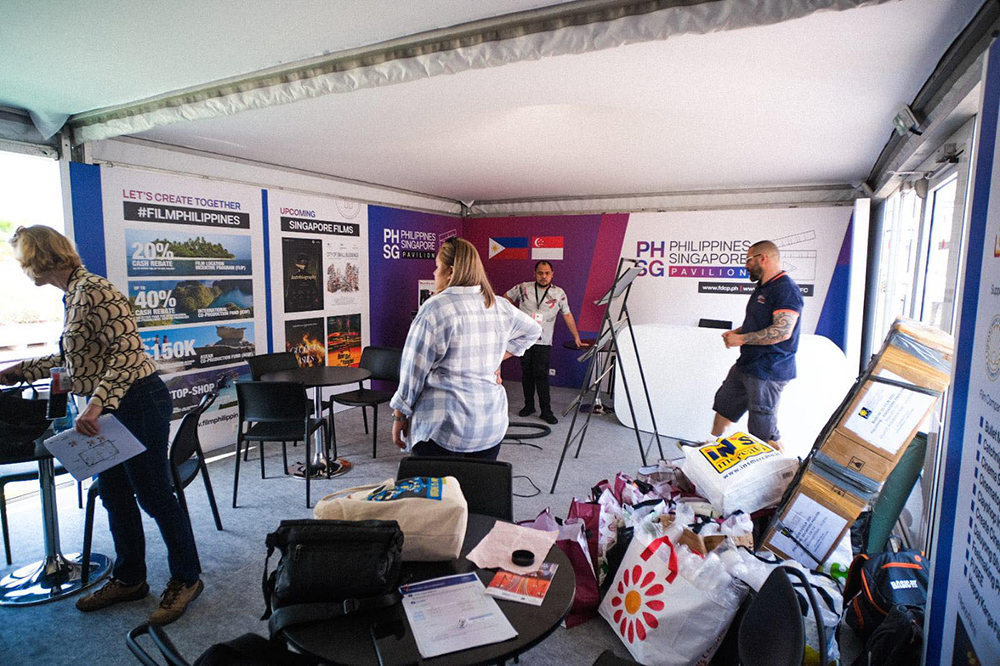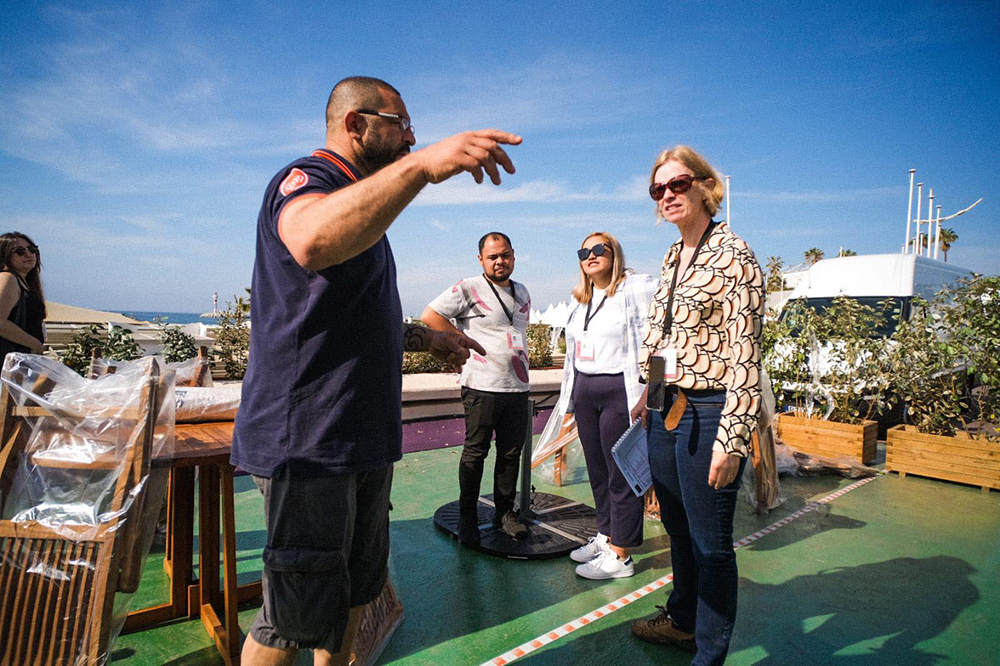 The anticipated event highlights of this year's Philippine delegation at Cannes will also be held at the Pavilion, which includes the Signing of the Cooperation Agreement of the National Centre for Cinematography of France (CNC) & FDCP and the official launch of the UniPhilippines office, the FDCP's distribution arm in charge of promotion of Filipino films outside of the Philippines.
More than fifty Filipino delegates with films and projects, represented by their respective production companies, join forces to promote the Philippines under the marketing banner, "Let's Create Together." 
The Riviera's International Village in Cannes, considered the largest film market in the world, is where local film commissions, institutional partners, and industry professionals are given the platform to meet accredited film practitioners looking for information to further their projects in countries of interest such as the Philippines and Singapore.  
"All these lead the Philippines down the road of international collaboration, and we are here telling the world "let's create together." I have nothing but excitement and joyful anticipation for the future of Philippine and Southeast Asian Cinema. I've experienced how consistency, commitment and collaboration have kept our industry afloat despite the pandemic. I've seen how our filmmakers have kept at it with resilience and strength — this is the aspiration that we wish to bring as the Philippines, together with Singapore, representing the Southeast Asian region return to Cannes. " FDCP Chairperson and CEO Liza Diño shares.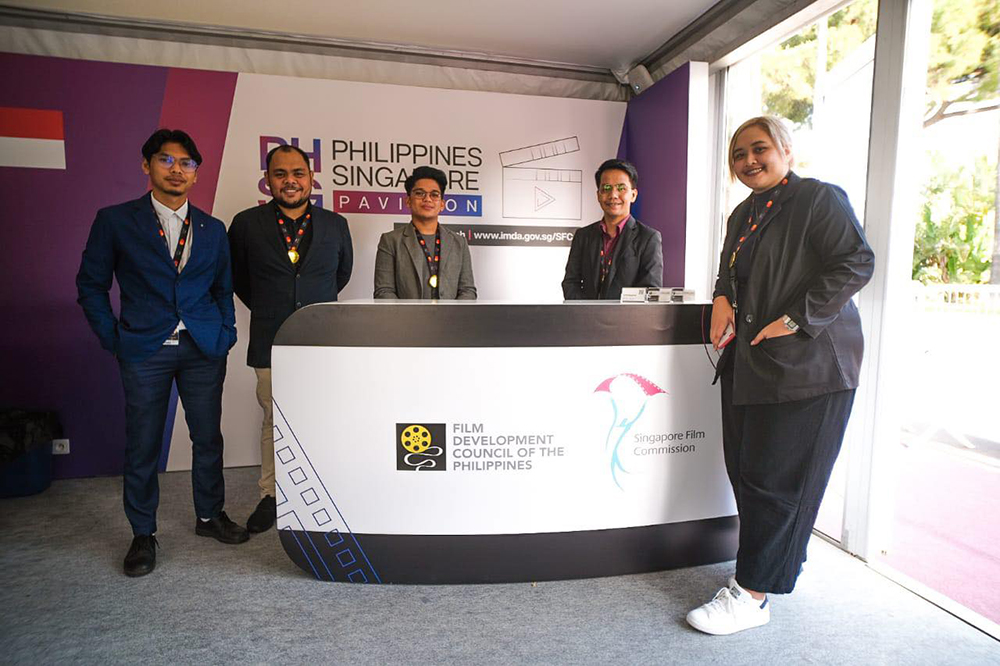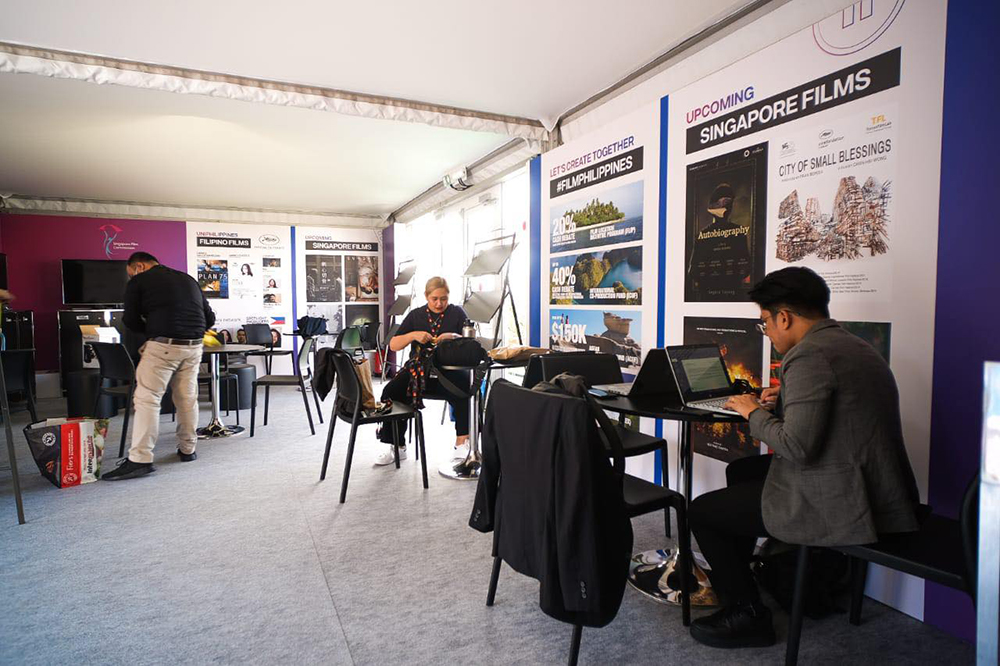 The Philippines and Singapore are two of the few Asian countries participating in this year's Cannes. Annually, the world awaits on Asian delegation, but because of health and travel restrictions, only seven countries will be joining physically in France – this includes the Philippines, Singapore, Taiwan, Thailand, Mongolia, India as the country of honor at Marché du Film (Film Market arm of the festival), and the region's content powerhouses, Japan and Korea. Hong Kong's pavilion, on the other hand, will only be accessible online.
For the past five years,  the Philippines and Singapore have been collaborating together on different projects and cultural efforts in pushing Southeast Asian content to the world. This partnership has spurred many joint endeavors, such as Singapore's annual participation in the Philippines' International Film Industry Conference, the Philippines' participation in the Asian TV Forum, both agencies' support of the proposed ASEA-ROK Film Organisation led by the Korean Film Council (KOFIC) as well as Philippines and Singapore co-produced films like Eerie by Mikhail Red, Jodilerks: Employee of the Month and Whether the Weather is Fine, both by Carlo Manatad.
All of the events are open to festival and market delegates as well as invited media attending the festival. The Film Development Council of the Philippines continues its commitment to bringing Philippine cinema to the rest of the world. Below is the complete line-up of events at the PH-SG pavilion:
VENUE: PHILIPPINE-SINGAPORE PAVILION 114 
May 18-25 /4:00 - 5:00  PM- Philippine - Singapore Daily Happy Hour
Through this daily networking hour, FDCP will showcase its programs and partners and present relevant industry announcements and programs for international stakeholders to partner and collaborate with Philippine Cinema. 
May 18 / 4:00 -5:00PM - CNC France & FDCP Cooperation Agreement Signing & Cocktails
In celebration of the 75th year of diplomatic relations between the Philippines and France, both countries mark this cultural milestone with the momentous signing of a new cooperation agreement between the Centre National du Cinéma et de L'image Animée (CNC) and FDCP. 
Guests: CNC COO Olivier Henard, FDCP Chairperson and CEO Liza Diño
May 19 / 4:00 - 5:00PM - Full Circle Lab PH Launch
Together with its partners from Tatino Films, FDCP will officially launch the Full Circle Lab Philippines (FCL PH), a Philippine-based international lab that supports filmmakers from the Southeast Asian region through project and talent development mentored by global mentors from all over the world. 
Guests: Tatino Films CEO Matthieu Darras, FDCP Chairperson and CEO Liza Diño
May 20 /4:00 - 5:00 PM - Spotlight Philippines AnnouncementsNetworking Hour 
The FDCP will present this year's partnerships for the Spotlight Philippines Program which curates Filipino films and showcases retrospectives, special Philippine focus and screening that will highlight significant milestones of Philippine Cinema. 
Guests: : Ji.hlava Film Festival, Holly Shorts Film Festival 
May 21 /4:00 5:00 PM - Philippine x Singapore Pavilion at the Marché du Film Reception Night 
An annual reception hosted by FDCP and the Singapore Film Commission as joint partners for the Marche du Film where each agency will be sharing their programs and opportunities for international collaborations with the Southeast Asian region and international partners. 
Guests: SFC Chairman Joachim Ng, FDCP Chairperson and CEO Liza Diño
May 22 / 4:00 - 5:00PM - FDCP's UniPhilippines Launch 
The FDCP will officially launch the UniPhilippines Program along with the UniPhilippines Distribution Fund, a fund of up to 8,000 USD for the international distribution of Filipino feature length films.  
                    
May 23 / 4:00 - 5:00 PM - FilmPhilippines Networking Hour 
The Networking Showcase will spotlight the FilmPhilippines Office and its incentive programs and funding for location filming, international and regional co-productions with the Filipino producers. 
May 24 / 4:00 - 5:00PM - FDCP Channel Launch / Networking Hour 
The FDCP will officially launch the FDCP Channel, an easy-to-use and accessible OTT streaming super platform that offers educational entertainment for local and international learners, film enthusiasts, and filmmakers through homegrown and world cinema that inspire, enrich, and challenge perspectives. 
May 25 / 4:00 - 5:00PM - Networking Hour
A Closing Networking event for international stakeholders to meet and connect with filmmakers and producers from the Philippines and the region.