NTF urges LGUs to scale up vaccination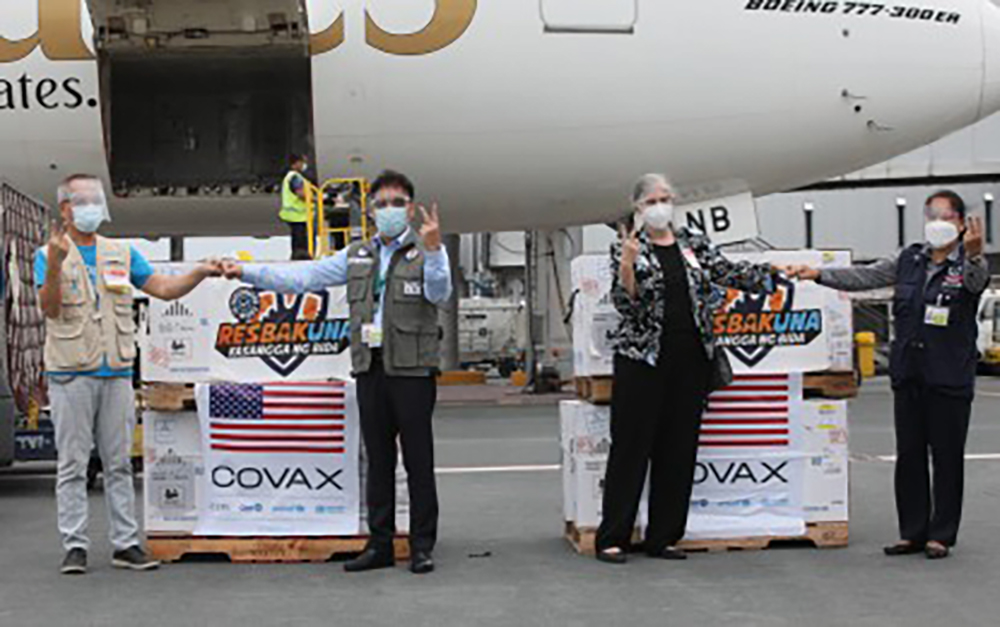 MANILA – An official of the National Task Force Against Covid-19 (NTF) on Monday urged local government units to increase their Covid-19 vaccination numbers in order to achieve 80 percent population protection soon.
"We really ask for the local government officials, local government units, and the implementing agencies to increase their vaccination numbers so as to achieve the target 50 to 80 percent of the target population to be inoculated within this year," said Assistant Secretary Wilben Mayor, head of the NTF strategic communications sub-task group on current operations.
Mayor welcomed the Monday night the arrival of 272,610 additional doses of the Pfizer vaccine at the Ninoy Aquino International Airport (NAIA) Terminal 3 via an Air Hong Kong cargo flight at 9:20 p.m.
The additional Pfizer jabs were procured by the government through a loan from the Asian Development Bank, Mayor said.
"We thank the United States government for facilitating the procurement of these vaccines. These will really help the Filipinos and the government in our vaccination program," he said.
In the same event, US Embassy political officer Kevin Riley said the US would help in providing the country with enough vaccines to vaccinate one out of five Filipinos.
"We're hoping that these government-procured vaccines will help with that," Riley said.
Earlier on Monday, an Emirates plane carrying a total of 924,300 Pfizer Covid-19 vaccine doses landed at the NAIA Terminal 3 at 4 p.m, completing the US donation of 1.8 million doses coursed through the COVAX Facility. (PNA)
SOURCE: www.pna.gov.ph