IATF approves VaxCertPH for domestic use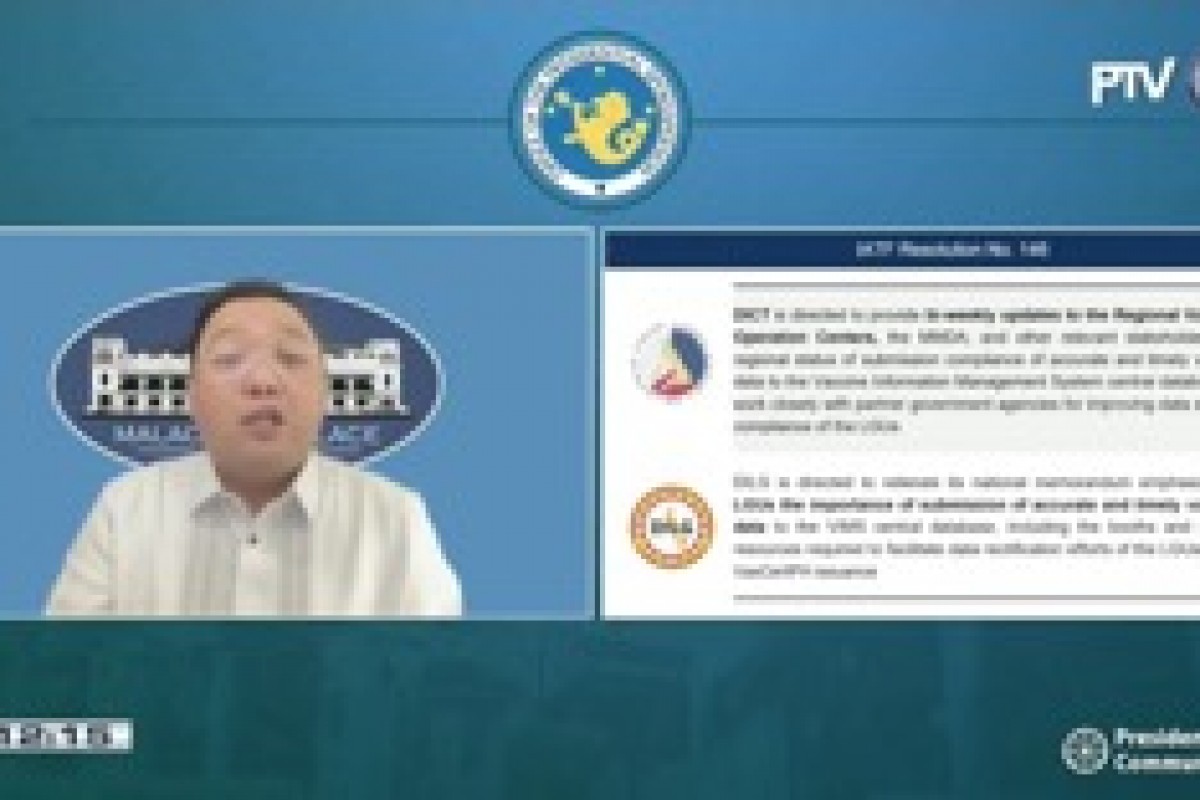 QUEZON CITY— The Inter-Agency Task Force (IATF) for Covid-19 has approved the requests for digital vaccination certificates through VaxCertPH for domestic use.
In a virtual press briefing held today, Presidential Spokesperson Harry Roque Jr. announced the IATF Resolution# 146 that states for the approval of VaxCertPH for domestic travel.
Roque said that all Local Government Units (LGUs) that do not have any electronic vaccine administration systems should be required to adopt and use the Department of Information and Communication Technology's (DICT) Vaccine Administration System for recording and databasing of all vaccination information.
He also added that the Department of the Interior and Local Government (DILG) is directed to reiterate the importance of submitting accurate and timely vaccination data to the Vaccine Information Management System (VIMS) central database.
The DILG, through the LGUs, should provide booths and manpower resources required to facilitate data rectification efforts as part of VaxCertPH issuance.
Meanwhile, DICT is directed to provide bi-weekly updates to the Regional Vaccination Operation Centers, the Metro Manila Development Authority (MMDA), and other relevant stakeholders relative to data submission compliance of the LGUs.
VaxCertPH is a portal and mobile app developed by the DICT for the Department of Health (DOH) to issue digital vaccination certificates for vaccinated individuals in the country.
It was launched in September for Overseas Filipino Workers (OFW) and international travelers. (JLB/PIA-IDPD)
Source: Philippine Information Agency