Eight Filipino film projects, Five Films featured at the Singapore Media Festival 2021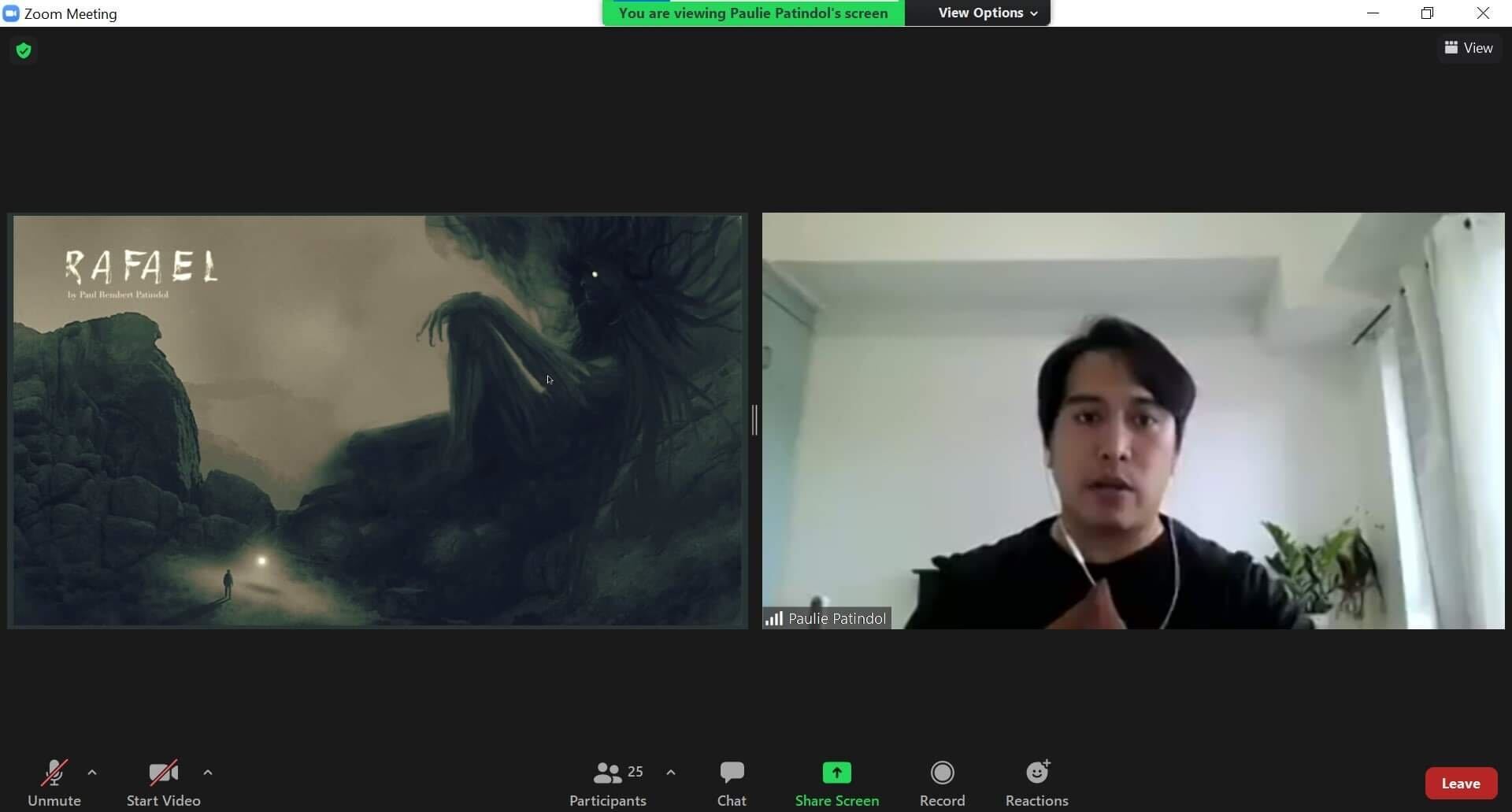 MANILA, PHILIPPINES, DECEMBER 10, 2021 — One of Asia's biggest gathering of media industry leaders welcomed the Philippine delegation at Singapore Media Festival 2021 which started last November 25 and ended last December 5, 2021. 
The 2-week-long event consisted of specialized conferences, workshops, and forums, focusing on various mediums available to different types of audience. Singapore Media Festival brings together the Asia TV Forum & Market (ATF), Singapore International Film Festival (SGIFF), VidCon Asia Summit, and Singapore Comic Con (SGCC) 2021.
The Philippines was one of the 40 other countries who joined the 22nd ATF and 32nd SGIFF, and was part of two events. The Film Development Council of the Philippines (FDCP) extended its support to the films and filmmakers who took a step towards global recognition.
This celebration of Southeast Asian media gave the best of Asian content a platform to be exposed and be discovered by possible partners. With a diverse selection of more than 100 films, ATF and SGIFF is highly regarded among filmmakers, producers, film festival organizers, directors, writers, and everyone else involved in filmmaking.
PH projects pitches at the ATF 2021
Six representatives from the Philippines were selected as finalists and showcased their films and series at the Asia TV Forum and Market (ATF) 2021 last December 1 to 3, 2021 in Singapore.
ATF poses itself as a shaper of Asia's entertainment content by gathering international decision-makers in the industry landscape, making this year a hybrid event to widen their reach.  
The annual summit caters to producers, filmmakers, directors, writers, co-producing partners, distributors, festival directors,  film commissions, and financiers with whom the participating films were presented to.
This 2021, the Philippines is proudly represented by six projects joining two categories: one for the ATF Chinese Pitch, and five for the SEAScreen Project Market.
The Chinese Pitch, also called Spotlight China, was hosted by China Pavilion gathering over 200 Chinese companies looking into sponsoring content for their local audience. 
One of the four contenders for the Theatrical and Online Movie category is Wilfredo Manalang's film, Half Moon Sisters, a proud product of FDCP's CreatePH Funding Program.
Another participant that was also supported by Cycle 2020 of CreatePH is Dead Boy by Jules Katanyag, which is among the five Filipino projects which was presented under the SEAScreen category.
Among the 15 selected projects of different formats and genres for this category, 2 series and 3 films are produced or co-produced by Filipinos. The following took their chance to seal a partnership deal at ATF 2021.
Dead Boy by Jules Katanyag (16-episode series)
Spicy Adobo and Stinky Tofu by Wilfredo C. Manalang (10-episode series)
Ella Arcangel: Ballad of the Tooth and Claw by Mervin Malonzo
Rookie by Samantha Lee
The Witch Doctor by Mia Maramara
ATF aims to promote co-production collaborations in the region through networking activities. FDCP's FilmPhilippines Office also joined this year's ATF Speed Dating program. They aimed to tap markets for meetings and open doors for potential incentive-driven projects for the Philippines. 
All the contents of workshops, talks, and film screenings of the 3-day networking event will be available on demand until June 2022 through ATF Online+.
Philippines at the SGIFF 2021 
The Singapore International Film Festival is considered to be one of the strongest links of Southeast Asia to global cinema. The long-running festival built an iconic reputation through the years and has become a widely-attended event by international film critics. 
Five Filipino films of different categories and formats were featured in the vast collection of 100 films from more than 40 countries, screened in physical cinemas from November 25 to December 5, 2021 across Singapore. 
As part of the SGIFF 2021, the Southeast Asian Film Lab was created as a collaborative avenue for upcoming filmmakers. The nurturing environment is fundamentally derived from the inspiration to develop promising filmmakers who are true to their Asian roots.  
Two of the ten selected participants are Filipino, both of whom debuted their first full-length film at the festival. The up and coming filmmakers were mentored by internationally-acclaimed experts in the filmmaking industry from Southeast Asia.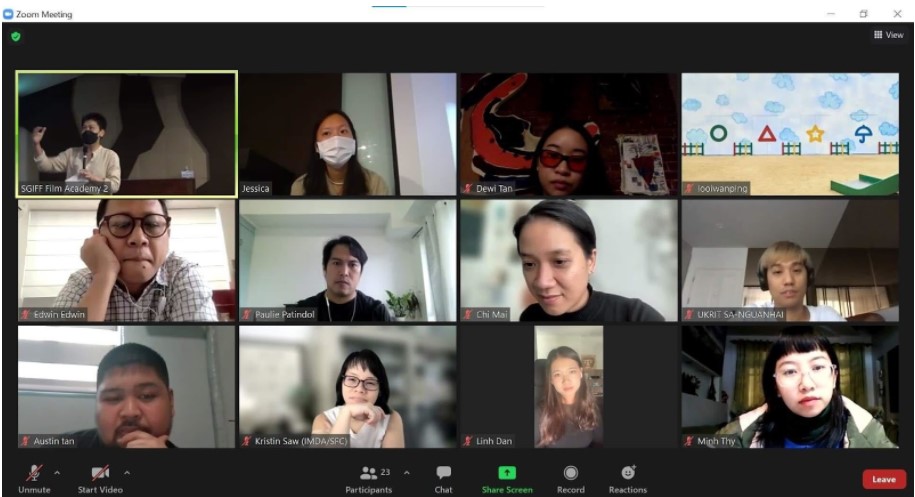 Austin Raniel Tan's RA 84911 or How We Call Recall Lost Memories in Transit and Paul Rembert Patindol's Rafael were pitched to industry experts as part of the culmination of the film lab.
Patindol was one of the two who received the Fellowship Prize awarded during the Silver Screen Awards as part of the closing ceremonies of the Singapore Media Festival 2021.
FDCP Chairperson and CEO Liza Diño, as one of the notable resource persons for the competition, highlights, "It is always exciting to witness the early days of promising filmmakers, an honor even, to be one of the few to contribute to their growth in their artistry, and brand as creatives. It is always a pleasure to be invited to be a guest at SGIFF, to be reminded of our roots to represent Southeast Asia to the world." 
The festivities in Singapore champions more than the country's local media scene but spotlights on the Southeast Asian identity as well. It cultivates the whole industry landscape in the region, making it more inclusive and showstopping. To be in the loop of the more details and events, information is available through: https://www.imda.gov.sg/.