Binging During Quarantine: Ang Huling Cha-Cha ni Anita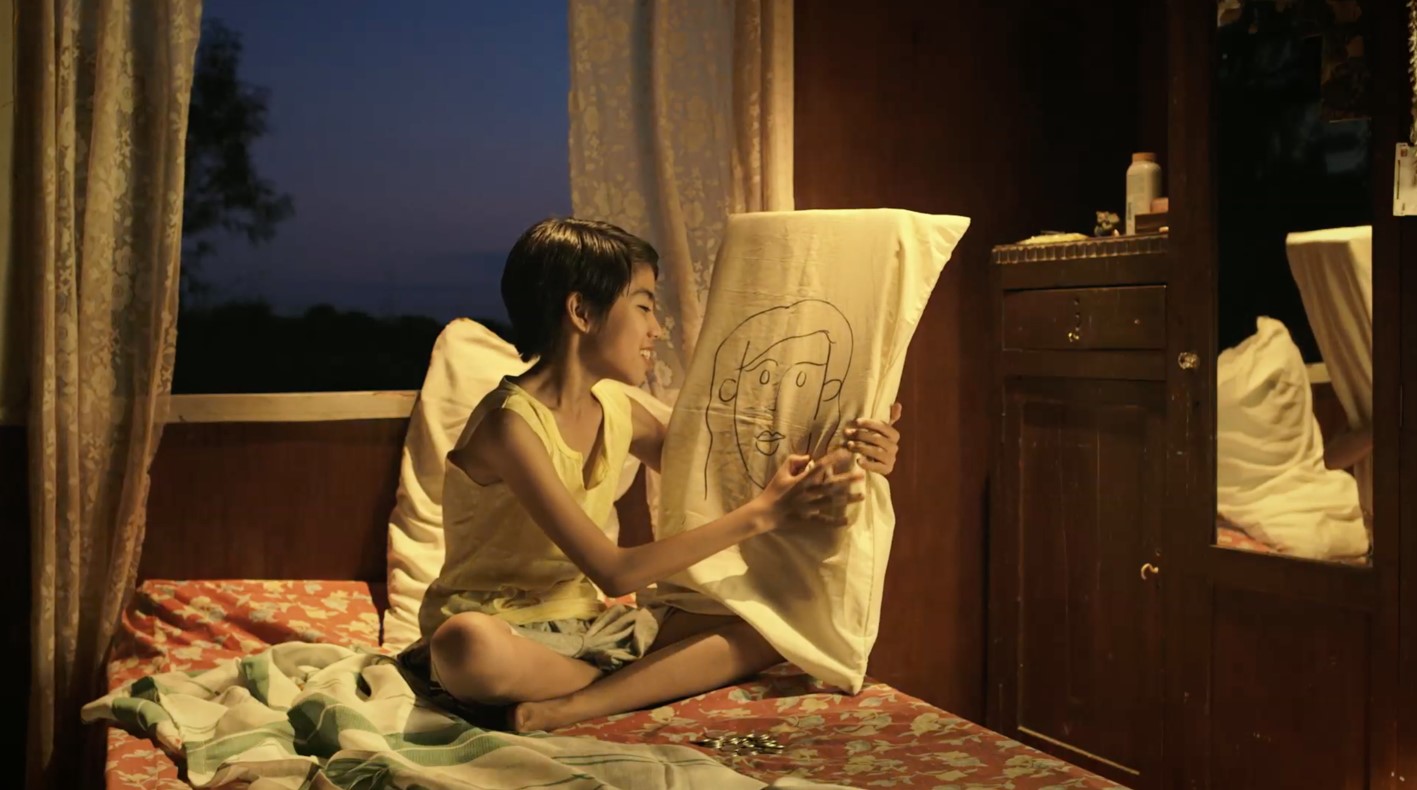 The Film Development Council of the Philippines (FDCP) continues to shower us with rainbow-themed films, engaging film talks, and colorful events to keep the Pride Month celebration loud and proud until the end of the month.
Binging During Quarantine (BDQ) features a film review on "Ang Huling Cha-Cha ni Anita," the first feature film of director Sigrid Andrea P. Bernardo, who is also known for her blockbuster hit film, "Kita Kita." 
The PelikuLAYA: LGBTQIA+ Online Film Festival has recently added five titles to its lineup. For only PHP 99 a month, you can watch 11 PelikuLAYA titles and 16 other restored and critically-acclaimed films on the FDCP Channel. 
Ang Huling Cha-Cha ni Anita (2013)
Directed by Sigrid Andrea P. Bernardo
Available on the FDCP Channel
The year was 2017, before cinemas were closed due to quarantine restrictions. I remember sharing mixed emotions with a sea of strangers  in a crowded micro-cinema, when I watched this film for the very first time. As I watch it for the nth time, the rollercoaster of emotions lingers as if 2017 was just yesterday.
Do you remember feeling something for the first time? Anita (Jay Bordon) vividly recalls when her 12-year-old self (Therese Malvar) started feeling butterflies in her stomach, stuttering in between phrases, and frequently daydreaming of Pilar (Angel Aquino), an older woman who moved back to their province in Obando.
When Anita, a pre-teen whose daily routine consists of playing pretend dress-up with her friends and running errands for her mother, catches a glimpse of Pilar, a middle-aged woman she has never seen before, the former begins to develop a strange attachment to the latter as the days go by.
Angel Aquino
Confused as to how different adults behave compared to children, Anita pursues her feelings for Pilar subconsciously in a mature manner, planning their future ahead of professing her love for Pilar. Because of Pilar's infamous reputation in the past, the women of Obando have spread numerous rumors about her, labelling her the town's harlot. Anita on the other hand, naive and innocent, sees Pilar as a symbol of love.
Just like the cha-cha, dancing with your feet forward then back, Anita's feelings for Pilar mimic this back and forth movement. Besides the common themes like childhood friendships and family ties, honoring local religious celebrations like the Obando Festival and its fertility dance, the journey to discovering one's sexuality, and the discourse on women's agency and their desires are also found in this coming-of-age film. 
It is also important to highlight how Lolita, Anita's mother, played by Lui Manansala, warmly accepted her daughter's decision when she confessed about her strong feelings towards Pilar. In a traditional Filipino household, hoping to get your parents' approval could be plain wishful thinking. This film could help inspire mothers and fathers to be more understanding and accepting of their children's true selves without conditions.
Therese Malvar and Lui Manansala
The film has thrived in both local and international festivals, garnering awards. Its debut in the CineFilipino Film Festival 2013 bagged Best Picture, Best Ensemble, Best Supporting Actress for Aquino, and Best Actress for newcomer Malvar, who won against Philippine Cinema's Superstar, Nora Aunor. Aquino went on to win Best Supporting Actress at the Gawad Urian, Golden Screen Awards, and Star Awards for Movies.
In an interview with Interaksyon, Bernardo recalled the long-drawn-out journey of her debut film: "I wrote the script for this film way back in 2006 and it took eight years before it was selected for CineFilipino. We didn't have money to submit it to international film festivals. But after we won in Osaka, the invitations to other festivals started pouring in." 
In 2014, Bernardo's film won the Special Mention Award and was nominated for the Grand Prix in the Osaka Asian Film Festival in Japan. The following year, it won Best Film - Special Mention in the Milan International Lesbian and Gay Film Festival in Italy. 
"Ang Huling Cha-Cha ni Anita" is among the PelikuLAYA titles available on the FDCP Channel, an exclusive FDCP-managed platform that lets audiences enjoy quality local and international content online. To view its subscription plans and films for rent, visit fdcpchannel.ph.