2 Filipino Films to Screen in A-list Czech Film Fest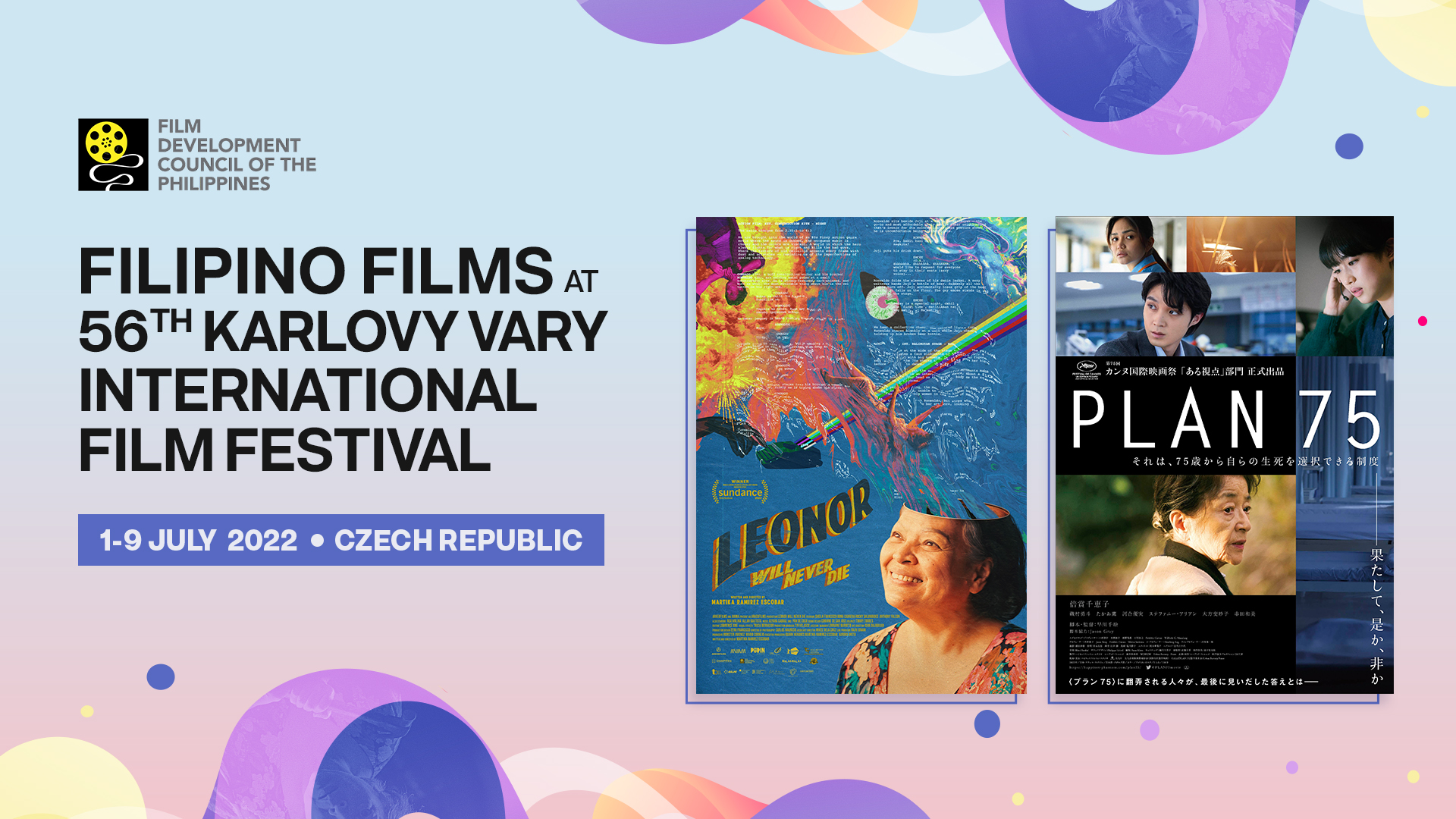 MANILA, PHILIPPINES, JULY 8, 2022 — Two of the most talked about Filipino films of this year will be screened at the A-list festival, Karlovy Vary International Film Festival (KVIFF) in Czech Republic which opened last July 1, 2022 and will run until July 9, 2022. 
Leonor Will Never Die by Martika Ramirez Escobar and Philippine co-produced Plan 75 by Chie Hayakawa, are both participating in non-competitive sections of the 56th edition of the festival.
Philippine Cinema started the year right with Escobar's film winning the Special Jury Prize at the Sundance International Film Festival in January. Leonor Will Never Die continued to make waves in different world cinema showcases the past months, and now landing screenings in Karlovy Vary. This award-winning film of Escobar is part of the curation of films with fresh take on horror and action films, and often comedic and light called the Midnight Screenings section.
The resounding success of Plan 75, being the recipient of the Camera d'Or Special Mention Award at the recently-concluded Cannes Film Festival last May, was highly-regarded not only by critics but by film enthusiasts as well. Hayakawa's film is currently being showcased in the KVIFF's Horizons section, a lineup of noteworthy contemporary films from all-over the world.
Considered as the largest film festival in Czech Republic, KVIFF presents around 200 international films taking part in ten various sections, two of which are competitive and eight are non-competitive sections. 
Among other notable Filipino films that have previously participated in the Karlovy Vary International Film Festival are, Dwein Baltazar's Oda sa Wala​​ (Ode to Nothing) in 2019, Lav Diaz' Ang Panahon ng Halimaw (Season of the Devil) in 2018, and Brillante Mendoza's Ma Rosa in 2016, to name a few in the recent years.
For Filipinos in Czech Republic who wishes to support these films can refer to the screening schedules below:
Plan 75 by Chie Hayakawa
July 2 12:00 Čas Cinema
July 3 16:30 Husovka Theatre
July 4 17:00 Cinema B
July 9 18:00 Čas Cinema
Leonor Will Never Die by Martika Ramirez Escobar
July 1 23:59 Čas Cinema
July 3 23:59 Small Hall
July 6 23:59 Small Hall
July 7 23:59 Small Hall