ASEAN-ROK FILM ORGANISATION (ARFO)
The Film Development Council of the Philippines (FDCP) continues its thrust to strengthen regional cooperation for the development of the audiovisual industry through its support and participation in the proposed establishment of the Association of Southeast Asian Nations (ASEAN) – Republic of Korea (ROK) Film Organisation (ARFO) as initiated by the Korean Film Council (KOFIC).

The purpose of ARFO is to exchange information between ASEAN member countries and ROK film industries, and to further promote and carry out cultural exchange within the Asian film industry through support cooperation. It also seeks to expand beyond the status of the relevant regional cooperative body in the film sector among member countries and to an international organization in charge of film cooperation across Asia when conditions are arranged in the future.

The efforts to form ARFO is backed by the various successes of ASEAN-ROK and Southeast Asian initiatives that FDCP has been ardently supporting. Among these are the ASEAN-ROK FLY Film Lab and Southeast Asia Fiction Film Lab (SEAFIC). FDCP has also mounted its own Project Market and Film Industry Conference with the goal of connecting Filipino talents to ASEAN counterparts.

Most recently, FDCP hosted the ARFO Workshop Series as a part of the International Film Industry Conference 2021.
Image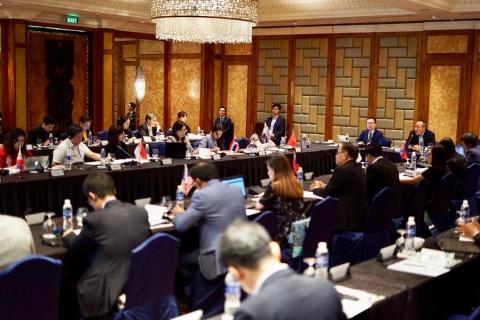 Image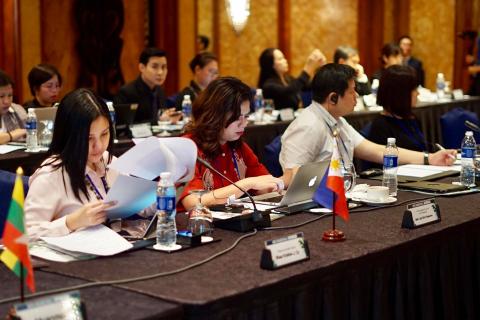 Image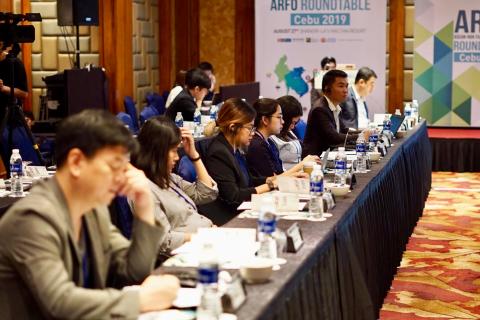 Republic of Korea

Brunei Darussalam

Kingdom of Cambodia

Republic of Indonesia

Lao People's Democratic Republic

Malaysia

Union of Myanmar

Republic of the Philippines

Republic of Singapore

Kingdom of Thailand

Socialist Republic of Viet Nam
Upgrades in skills and technology

Opportunities in talent exchange

Sharing of resources

Collaborations in production and film distribution

Developments in policy-making

Enhancements in educational programs

More incentives in film location promotions

Reinforcements in film archiving

Possible establishment of an ASEAN Film Fund
Bangkok, Thailand (July 2019)

Cebu, Philippines (August 2019)

Busan, South Korea (November 2019)

Clarke Quay, Singapore (January 2020)

Online Session (October 2020)

Workshop Series (July and September 2021)