FDCP Cinematheques to screen Hele sa Hiwagang Hapis this March 26
Lav Diaz's latest opus, Hele sa Hiwagang Hapis (A Lullaby for the Sorrowful Mystery), will be premiering nationwide this March 26. The FDCP Cinematheques, including those in Manila, Baguio, Davao, and IloIlo, are happy to be a part of this special screening occasion. Hele first premiered at the 66th Berlin International Film Festival last February where it went on to win the Silver Bear Alfred Bauer Prize.
The award is granted to a film that opens new perspectives on cinematic art. An accolade fitting for Diaz whose films are lauded as unconventional because of their meditative pace and the length of time demanded of its viewers. The Berlinale jury was headed by veteran actress Meryl Streep. Diaz dedicated the award to film directors who believe that cinema can change the world.
The film makes use of fictional characters from Philippine literature, mythical creatures from local folklore and historical figures from the revolution to explore the national psyche. In an interview with the Cinematheque Centre Manila, Diaz shared that the award is just a consequence of good work but that he was pleased about the honor that it brought the country.
Longtime fans of Diaz were surprised by his decision to work with some of the country's most popular actors such as Piolo Pascual, John Lloyd, Angel Aquino, Cherie Gil and Bernardo Bernardo. "I didn't decide that, it happened. It was consequential. They noticed my works so they wanted to work with me- and it's the same thing, I want to work with anybody." Lav shares, " I would treat them the same way. Because everyone is an actor, even nature is an actor. So nothing really changes whether they are popular or not. It's okay. It's cinema. I wouldn't need to direct them any differently. It's the same. They are all included in the canvas. "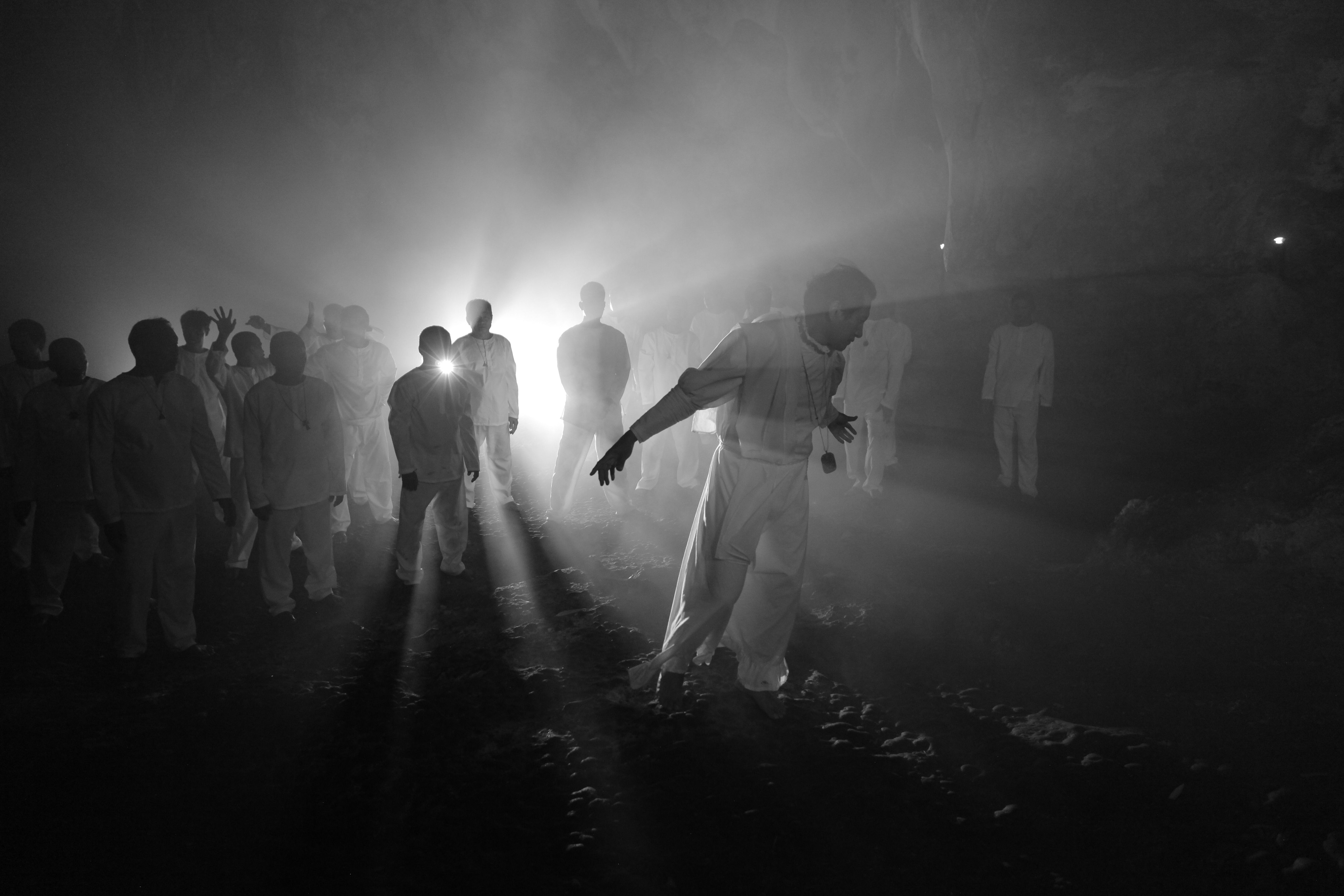 Lav addresses the controversial 8 hour length of the film by explaining, "Our Cinema is an immersive process. The only reason 2 hours is imposed in cinema is because of Hollywood and the market. The reason why my film is so long is because I did not limit myself to that time slot. I made the film as I wanted and did not think about the time constrictions. I am not making cinema for the market, I am making it for culture. If you consider art as cinema then cinema is an open canvas just like any medium of art. It should be free. No limitation."
Hele sa Hiwagang Hapis will be showing at Cinematheque Centre Manila, Cinematheque Baguio, Davao, and Ilolio, and other cinemas Nationwide on March 26. The admission fee is P200.
After the film's premiere on March 26, succeeding screenings of the film at the Cinematheques will continue after April 3, 2016. Kindly stay tuned to our website for specific schedules and details.