Elwood Perez's Esoterika: Maynila showing to Cinematheque Manila audiences this January 2016
Elwood Perez's Esoterika: Maynila, a celebration of the city and its dwellers in all their bold, naked glory, screens at the Cinematheque Centre Manila on the 13th and 21st of January alongside heritage restorations, films from fellow master directors, and award-winning Danish works. Co-produced by T-Rex Productions and the Film Development Council of the Philippines, this masterpiece from one of the Second Golden Age of Philippine Cinema's most eccentric directors is sure to titillate and astound.
Esoterika: Maynila follows Mario (played by singer and budding actor Ronnie Liang), a promdi nursing student who works at a Chinese restaurant to get by. Mario's dreams of becoming a graphic novelist leads him to a group of wacky creatives—aging art collector Donato (Federico Olbes), widowed Mona (Adelle Aura), and aspiring opera singer Raul (Vince Tañada)—who pull him down the rabbit hole into Manila's underworld, where other strange, wonderful characters and creatures abound. As the city's occupants hustle to get by, Mario is soon swept up into the bizarre schemes and exploits of his newfound friends.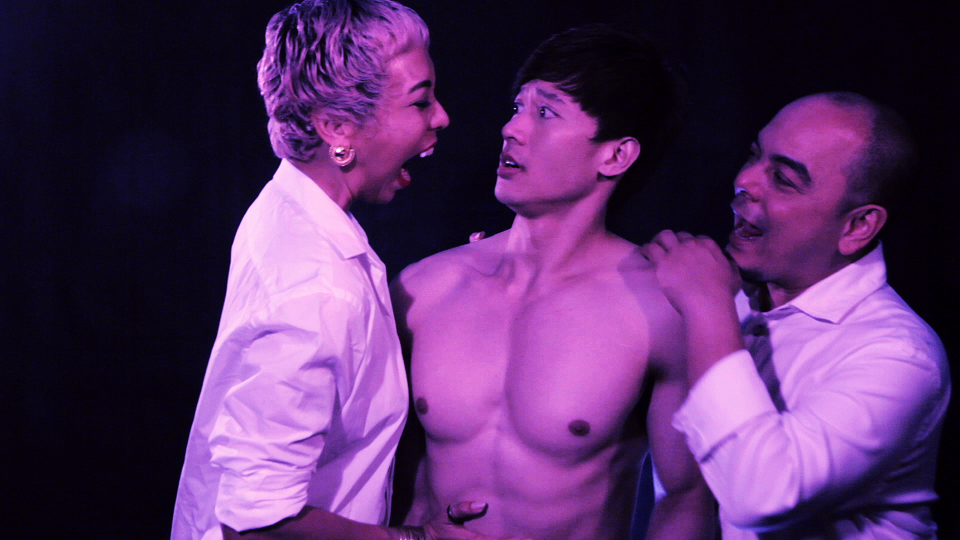 Throughout Esoterika: Maynila, Perez and his co-writer/cameo actress, Jessica Zafra paint a wonderfully absurd, truly Filipino portrait of Manila and its bewildering denizens, bolstered by a dazzling cast of stars. From the silver screen and outside it, the stars include: Boots Anson-Roa, Carlos Celdran, Vince Tañada, Tesa Martinez, Francis Manalo, OJ Mariano, Cecile Guidote-Alvarez, Snooky Serna, Lance Raymundo, Jon Hall, Carlo Calma, Justin de Leon, Julia Varga, Wig Tysmans, and Tessa Prieto-Valdez.
Having opened the 2014 Cinema One Originals Digital Film Festival, Esoterika: Maynila has since premiered internationally at the 2015 Hong Kong International Film Festival, screened at the 2015 Cinemalaya: Philippine Independent Film Festival, and won the Film Critics Choice Award at the 63rd Filipino Academy of Movie Arts and Sciences Awards (FAMAS) in 2015.
Esoterika: Maynila screens with English subtitles on January 13th and the 21st of 2016 at the Cinematheque Theatre Manila. A Q&A will be conducted with the film's director Elwood Perez after the screenings. The admission fee is P100.